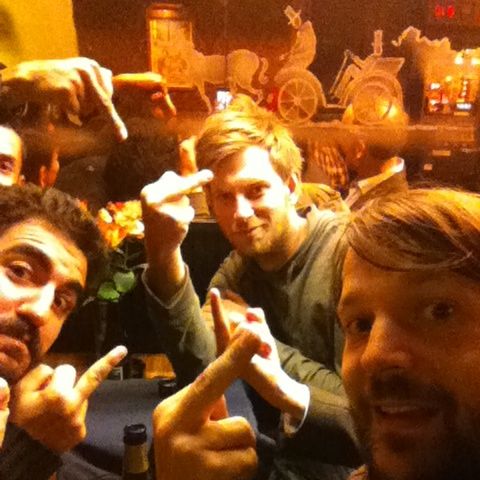 Here's what the staff of Noma thinks of no-shows.
Photo: Noma Twitter
Yesterday, we wrote about a concierge service that seemed to be tying up a number of prime tables and speculated that some of those reservations must result in no-shows. Well, now, The Wall Street Journal takes on that very topic — no-shows — and the various ways restaurants are trying to combat it. First, the numbers, which are shocking: Will Guidara of Eleven Madison Park says they'd be likely to lose eight or ten people on a given night, while Drew Nieporent attests that at Nobu, it's as high as 40 people.
Nieporent speculates that some of this flakiness is owing to online reservation systems, which remove any kind of person-to-person accountability and make it easy for concierges and others to snatch up good tables, just in case.
So what can restaurants do? Well, some of them have started taking credit card numbers. In fact, just yesterday, we supplied ours for a coming reservation at Jean Georges. A number of places, including Torrisi, Brooklyn Fare, and — as of recently, EMP — take down numbers and charge diners who don't show part or all of the cost of a meal. Wd~50 simply won't give a reservation to anyone with a history of flaking; and at Next, in Chicago, diners purchase prepaid tickets just like they would to attend the theater. And then there's always the technique employed by Noma a few weeks back: give the customer the bird, and we don't mean a nice roasted squab.
Knives Are Out for No-Show Diners [WSJ]
Earlier: Another Case of Reservation Scalping?
Hey Noma No-Shows, Here Are Some Chefs Who Hate You