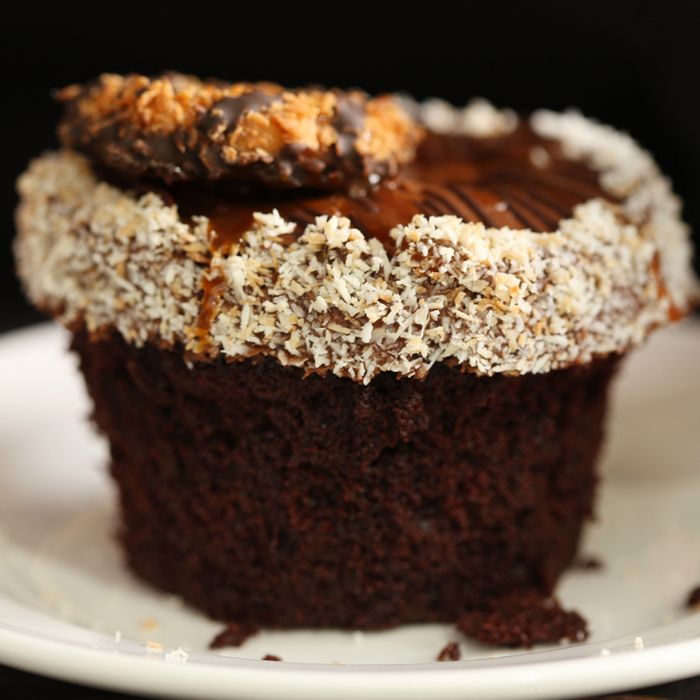 Your sweet-tooth fantasies embodied.
Photo: Courtesy B.R. Guest
First came word that Girl Scouts of America is releasing a candy bar, and now we hear a couple of restaurants have created the el primo supremo of desserts: the Girl Scout Cookie cupcake. B.R. Guest restaurant group purchased 300 boxes of Thin Mints, Samoas, and Tagalongs (what, no Savannah Smiles?) to add to cupcakes it's offering for dessert at Bill's Bar & Burger and Wildwood Barbeque; Bill's is also offering a Thin Mint shake. So pull your best young Christina Ricci and go find out if these things are made with real Girl Scouts.