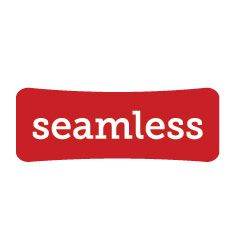 Seamless, but not scam-less.
Photo: Seamless
You know how bankers not only get paid truckloads of money, but they also get amazing perks and way more vacation than you? Well, it turns out that one of those perks, the food allowance given to anybody working late or on weekends, is subject to rampant abuse. In news that should not really be surprising to anyone, Fast Company reports on the ingenious strategies the hustlers of Wall Street have worked out for gaming the meal-allowance system.
Now, we have a few financial types in our acquaintance who've been known to go spend their $25 "dinner" budget stocking up on groceries at Whole Foods. But that seems harmless compared to the other ploys described, including pooling one's budget with those of absent colleagues in order to feast on lobster; ordering a meal on Seamless for later that evening, then calling the restaurant and telling them to deliver it right away; or placing an order for random items from a local store, then ringing them up to switch the order to beer. Granted, these schemes were more commonplace a few years back, before the crash, and Morgan Stanley even went so far as to reduce its dinner budget from $30 to $25 for these more austere times, the article notes.
Grub Street could certainly think of many delicious things we'd like to chow on for $25, and it definitely wouldn't involve Taco Bell. Quoth one financial institution employee: "Do you have any idea how much baja sauce you can get for that money?" We'd rather not ponder it, but at least that order sounds legit.
How Wall Street Bankers Use Seamless To Feast On Free Lobster, Steak, And Beer [Fast Company]