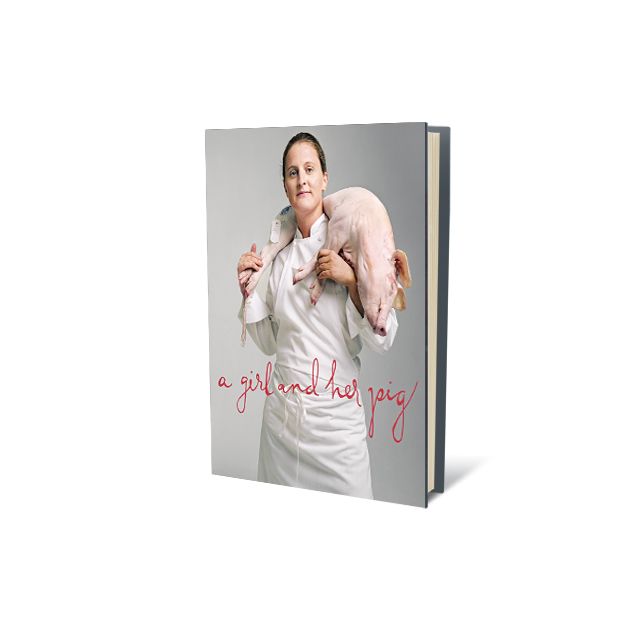 She wasn't so sure about this, either.
Photo: Courtesy of Ecco
Last night at the Jiro Dreams of Sushi premiere party, Grub Street spoke to April Bloomfield about her controversial cover choice for A Girl and Her Pig. We asked if she read all the comments, to which she responded, "Yes … it's good to have conversation." She also copped to wanting another cover at first, but explained why the provocative image ultimately defines her.
"I wanted an illustration on the front and I got this fantastic illustrator that did the drawings in my book," she tells Grub. "That was going to be on the cover but … I think we all agreed that maybe a photograph was better." And why this particularly vivid shot? "I think it's very dramatic, it's very eye-catching … It's a fun cover." Fun is one word for it. "It's quite feminine which is nice, but strong … it's a book about a pig not a pork chop, so if I wrote a book about a pork chop I'd probably be holding a pork chop."
Earlier: Take a First Look at April Bloomfield's New Cookbook: A Girl and Her Pig