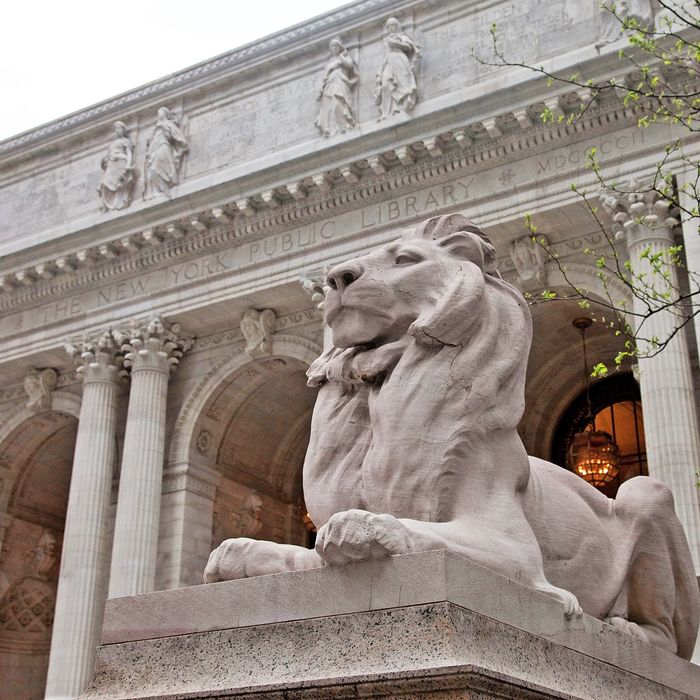 Patience and Fortitude will soon be able to smell the roasted turkey.
Photo: Ben Hider/Getty Images
Tom Colicchio's 'wichcraft sandwich chain is slowly but surely taking over the main branch of the New York Public Library. FloFab says today that, to go along with the chain's duo of Bryant Park kiosks, Colicchio and Co. will now also open two carts inside the library.
When they open tomorrow, each cart — one in the main hall, and another on the second floor — will have seating and "offer a simple menu of sandwiches ($4.82 to $9.87), ice cream, pastries and beverages during regular library hours." FloFab also says that you'll only be able to pay by credit card, you'll have to keep the food in the approved areas where its sold, and, this being the library and all, you'll presumably have to whisper your orders to the cashiers.
Library Will Let Some 'Wichcraft In [Diner's Journal/NYT]