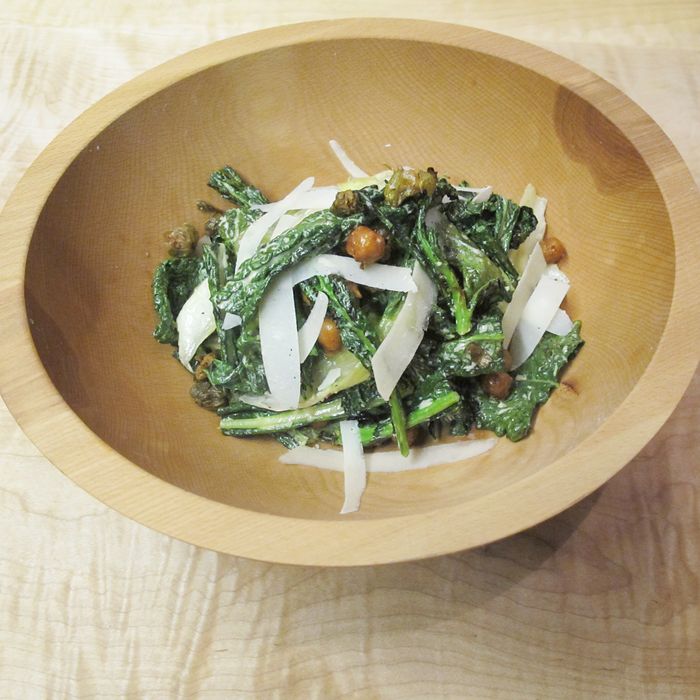 Photo: Michelle Feffer/New York Magazine
When Peter Hoffman decided to reinvent his 20-year-old Soho restaurant, Savoy, he took culinary and nominal inspiration from its East Village offshoot, Back Forty. After the installation of a new bar, communal table, and smoker, Back Forty West opens next week for breakfast and lunch; dinner launches later in the month, with an emphasis on one-pot dishes and large-format feasts.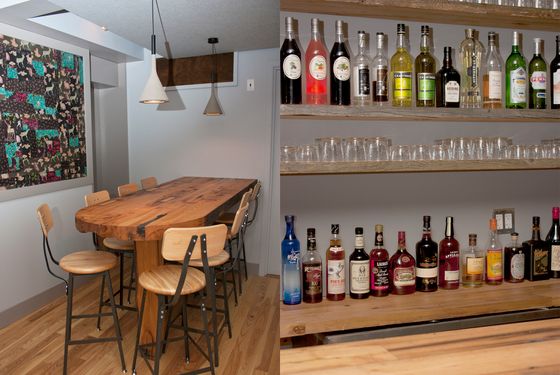 Chef Shanna Pacifico's menu is organized not sequentially, but by mode of consumption: Categories include "hands" (green-chili pork-face nuggets), "fork" (grilled kale and escarole salad), "fork and knife" (steak), "bread" (stout-and-Cheddar rarebit), and "spoon and ladle" (green curry fish stew). And in a convenient confluence of rusticated talent, all the new millwork, fashioned from reclaimed Shaker-barn-wood, was crafted by the same Columbia County farmers who supply the restaurant's whey-fed pork.
Back Forty West, 70 Prince St., at Crosby St.; 212-219-8570