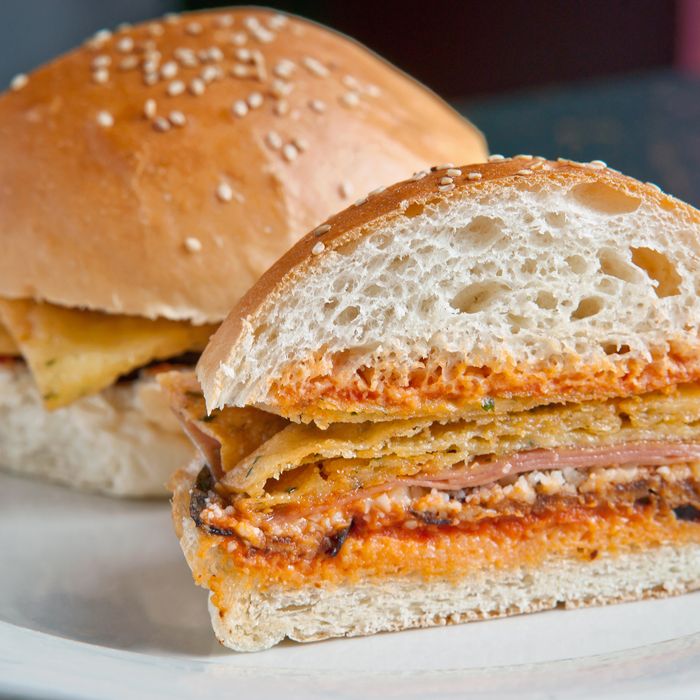 The melanzane e panelle sandwich.
Photo: Paul Wagtouicz
Following Tribeca Citizen's announcement last week that the Pane Panelle sandwich offshoot will take over the entire space housing Tribeca's Stuzzicheria, we've gotten our hands on the menu. Paul Di Bari has added a lineup of new sandwiches that will be available at lunch and dinner, including a PLT — panelle (chickpea fritter), lettuce, and tomato — plus new pastas and a redone cocktail list. The space is getting a redo, too: When the whole thing debuts Monday, it'll have a warm burgundy color palette and some sleek new furnishings, as well as longer hours: noon to 10 p.m. daily. See the menu below.
Menu [PDF]