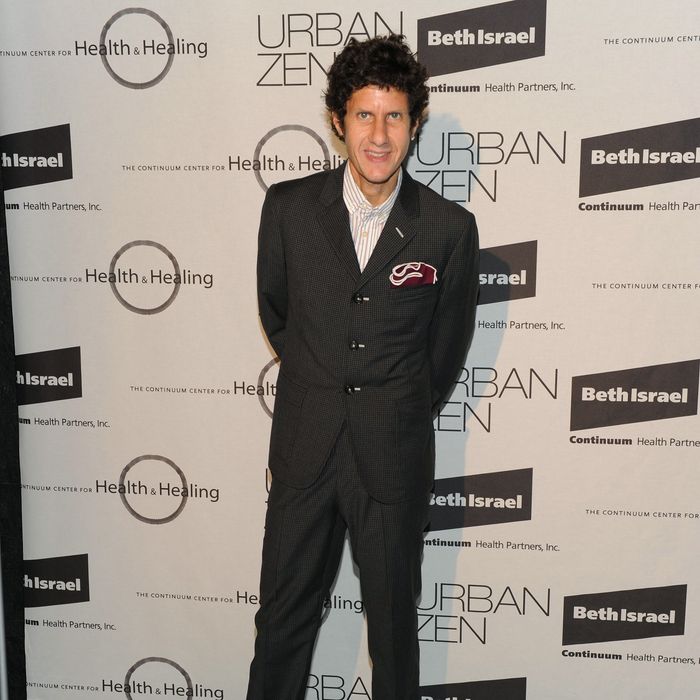 Michael Diamond: The country's 1er wine-blogger-slash-music-icon.
Photo: Jason Kempin/Getty Images
When Mike D's wine-blogging career kicked off last year, it attracted some attention, not only because it was, you know, a wine blog from one of the Beastie Boys, but also because the MC's wine knowledge was surprisingly impressive. (His notes on a 2002 Henri Boillot Corton Charlemagne: "The color has budged from pale straw to slight gold, it is still not giving much away, like it was a few years ago".) But lately, D's wine blog has gone quiet. So when we saw him at a Fashion Week after-party for Proenza Schouler at Le Baron, we asked what was up.
"I got too busy, so I don't drink enough wine," he told us. "But at some point I'll get less busy, and then I will drink more wine, and then I will blog about it." But, he says it won't return anytime in the very near future because he's busy curating an exhibit with L.A.'s MOCA that opens in April.
"I like wine, but I hate reading about it, because I think wine writing is not a lot of fun. So I try to make it a little more fun," he says. "There are people who try to make it fun, and then they review, like, really cheap bad wine, but I review actually really ridiculously fancy wine, but I, like, talk about it …" he thought for a second about the right way to describe it. In layman's terms?, we suggested. "Right."
And what was he drinking at the party? "I don't know. It has a lot of peppercorns in it. It's like, tequila and lime and peppercorn. Oh! And ginger. I'm a ginger addict, so as a ginger addict, it's good for me."