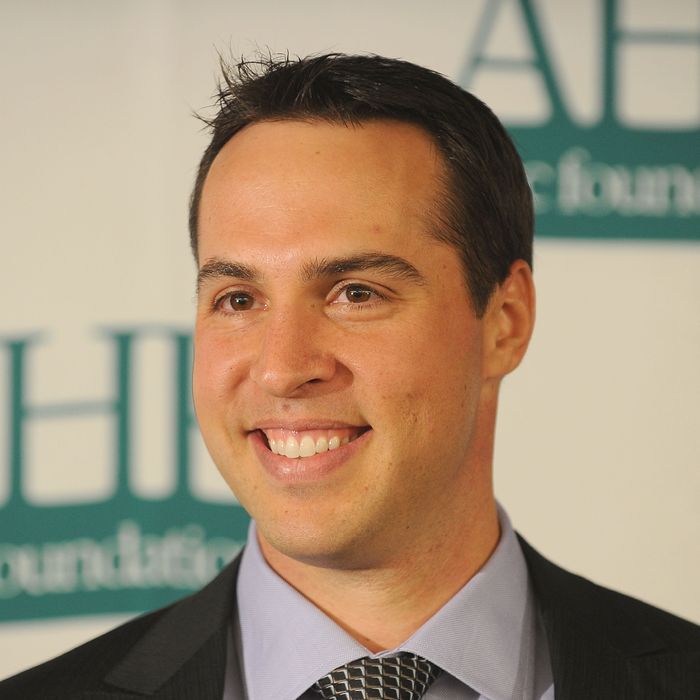 Tex.
Photo: Dimitrios Kambouris/Getty Images
Spring training is upon us, and the baseball season is about to get underway. But earlier this week, Yankees first baseman Mark Teixeira wasn't at the team's training facility in Tampa; he was at the opening of a new Juice Press location on Mott Street. The connection isn't quite as strange as it sounds — Teixeira is a partner in the business.
"A friend of mine, [fellow Juice Press partner] Kenny Dichter, told me about an amazing new cold press juicery that was opening in the East Village about four or five months ago," Teixeira says. "So we went to the store and the first drink I had, called 'Love at First Sight,' actually was love at first sight." Tex tells us he's dropped about fifteen pounds since he started his juicing regimen, and he feels great.
So does this mean he's going to try to convince his fellow Yankees that "juicing in baseball" doesn't have to be a banned phrase? He tells us he's only been involved since last season ended, but he's planning to show the guys that it's "a great option if you want to cut a little weight."
But it's not all raw wheat grass and spirulina smoothies for the slugger. He admits that when he's not cleansing, he'll hit up NYY Steak at Yankee Stadium, or even one of New York's fabled pasta joints: "I'm half-Italian, so I'm a carb guy."