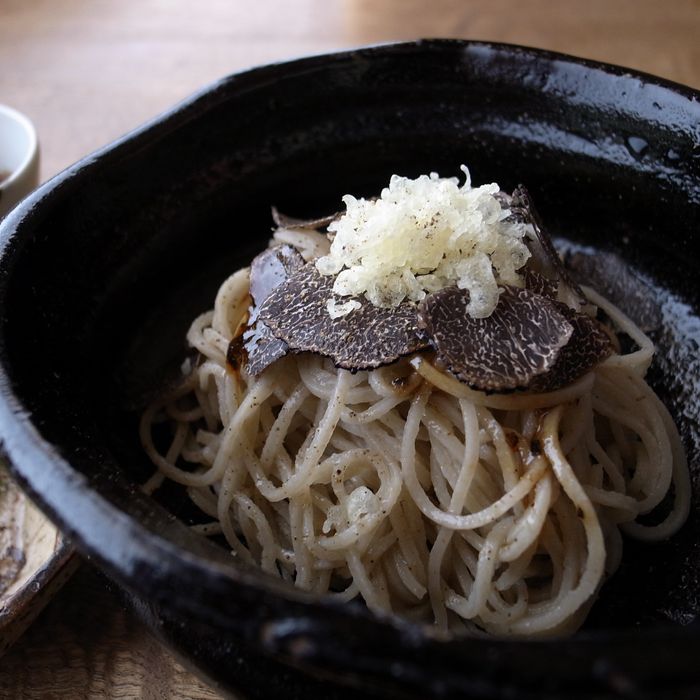 Serene and delicious.
Photo: Michelle Feffer/New York Magazine
In his three years as chef of Kajitsu, the East Village vegetarian kaiseki restaurant, Masato Nishihara has earned two Michelin stars and legions of devoted fans, David Chang among them. Come April, Nishihara will make way for Ryota Ueshima, the second in what the owner intends to be a rotating progression of young Japanese cooks. As the menu changes every month in the hyperseasonal spot, which will relocate to midtown this summer, Nishihara is down to his last two, February and March. Finely wrought fare like housemade soba with black truffles, offered à la carte, will see us through winter.