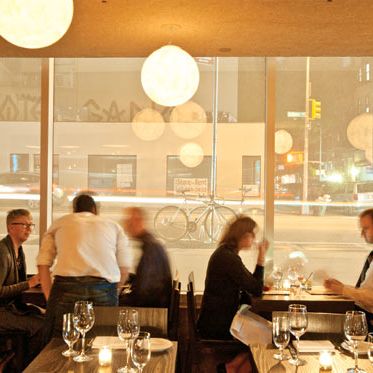 From restaurant, to events, to adios.
Grub Street has learned exclusively that Epicurean Management's ellabess in the Nolitan Hotel will end its restaurant services on February 15, then transition into a private event space until the Nolitan introduces a new restaurant in springtime. This exit, graceful as it may be, is likely unfamiliar territory for EM, home of Joe Campanale, and proprietors of some of the city's best, and generally flawless, establishments like dell'anima, L'Artusi, and Anfora. A statement from them follows.
ellabess, the restaurant at 153 Elizabeth Street, will be changing formats on February 15. Epicurean Management is working diligently with The Nolitan Hotel to debut its new restaurant this spring. During the brief transition period, the space will be used to host special events, while guests of The Nolitan will enjoy complimentary delivery by hotel staff from over 30 nearby restaurants, as well as a continental breakfast in the lobby.