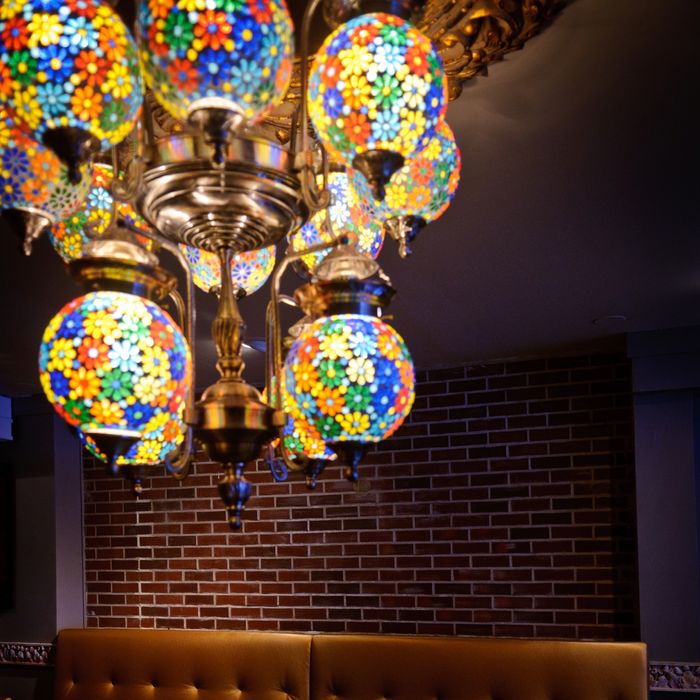 Achari bhindi: okra with pickled spices, onions and tomato.
Photo: Courtesy Benares
Midtown got another dining option today with Benares, which focuses on the Indian food from the city of the same name, and all over. That means many vegetarian dishes, like roasted turnip soup, or corn, yam, and chickpea kebab. Tamarind's Peter Beck, who consulted on the sprawling menu, also emphasizes seafood, and there are some meat options. The spot is decked in intricately embroidered Banarsi saris and serves lunch and dinner.
Menu Page One [PDF]
Menu Page Two [PDF]
Menu Page Three [PDF]
Benares, 240 W. 56th St., nr. Broadway; 212-397-0707