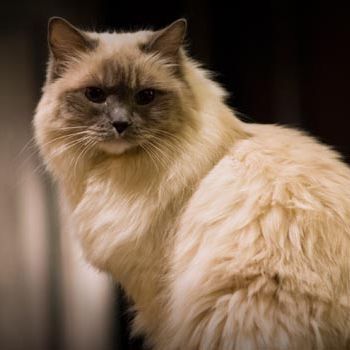 Matlida, the Algonquin's resident kitty.
Photo: Courtesy the Algonquin Hotel
Here's a story we can all relate to: The Daily News says Chinese billionaire Long Liyuan "died after noshing on slow-boiled cat meat stew during a business lunch in the Guangdong province" on December 23. Long's dining mates, including "local official" Huang Guang, also got sick from the stew, but neither experienced the, uh, lasting effects that Long did. But hold on, don't go blaming it all on the chef just yet!
After the family offered a reward for information about Long's death, it was discovered that "the cat stew had been laced with a toxic herb called Gelsemium elegans." And the Daily News says Long and Huang "had been locked in a dispute over money." Uh-oh! Huang, you see, was allegedly in on the job. He'd apparently hoped that eating just enough of the cat hot-pot to make him sick would help him appear innocent of the crime, but instead now he's just been charged with murder.
Chinese billionaire dies after eating poisoned cat stew: police [NYDN]