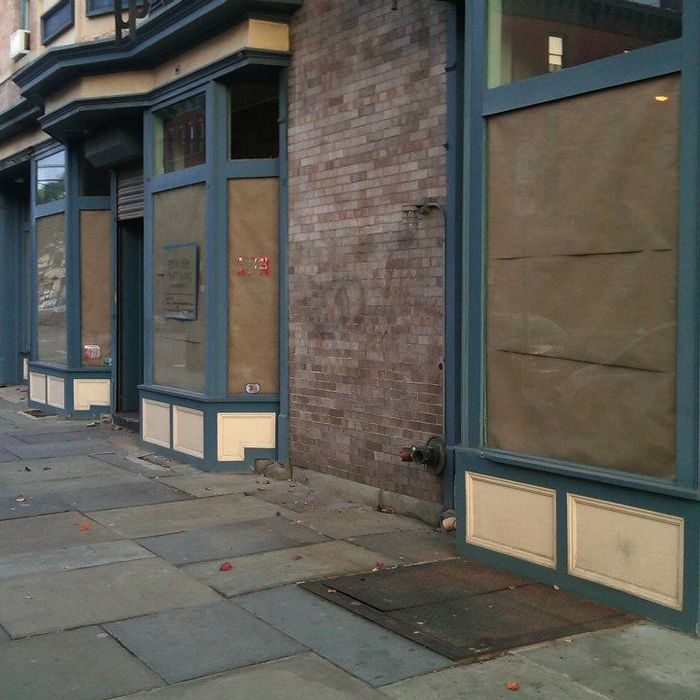 Looking to clear that last financial hurdle.
Photo: Courtesy Thirty Acres
Last month brought the news that former Momofuku Noodle Bar chef de cuisine Kevin Pemoulie and his wife Alex are preparing to open their own 40-seat restaurant, named Thirty Acres, in Jersey City. The restaurant, which is currently hiring and shooting for a February opening, gets its name from an 80,000-seat arena built expressly for a Jack Dempsey and Georges Carpentier 1921 championship fight that had been banned in New York. Now, in order to clear the finish line, the Pemoulies have turned to Kickstarter in hopes of generating $10,000.
They've already crossed the $7,000 mark, so they're getting close to the goal. A $10 pledge will get you a complimentary drink when the spot opens, and there are various meal incentives for larger donations. The real excitement is for anyone who'd pledge $10,000: unlimited two-person dinners for life (with drinks), and a fitted hat, and a T-shirt. And good karma, presumably.
Thirty Acres: a Jersey restaurant [Kickstarter]
Earlier: Former Momofuku Noodle Bar Chef Sets Up Shop in Jersey City