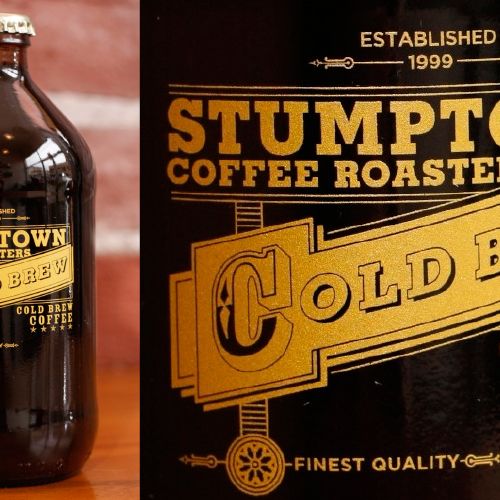 These will be everywhere soon.
Photo: Courtesy of Stumptown
We've got good news for lovers of very good coffee: The first stand-alone Stumptown-branded coffee shop in the city will open around five months from now at 30 West 8th Street in Greenwich Village. "This is going to be their big Manhattan roll out," reports the Observer, quoting the director of sales for the real-estate group that handled the deal. But will the other promised Stumptowns open up anytime soon?
Last summer, after the news broke that a private equity fund had invested significantly in the coffee importer and roaster, Stumptown founder Duane Sorenson told the Times of plans to open two Stumptown cafés in Brooklyn. (Cafe Pedlar, which Sorenson operates with Frank Castronovo and Frank Falcinelli, does not count.) Around the same time, Stumptown converted its Red Hook "Brew Bar" into a full-time dispatch center for its roasting operations and ceased all pour-overs. So will there be more Stumptown Cafes opening soon? Probably, but don't expect them to overtake Starbucks anytime soon.
Oh, speaking of Starbucks, Reuters reports they've raised their prices in the Sunbelt and Northeast "by an average of about 1 percent." That means New Yorkers can expect to pay a little more for frappuccino firebomb supplies coffee tomorrow morning.
Perk Up, Greenwich Village! Stumptown Coming to West 8th Street [NYO]
Starbucks raises prices in Northeast and Sunbelt [Reuters]
Related: Suspect Questioned in Queens Frappuccino Firebombings