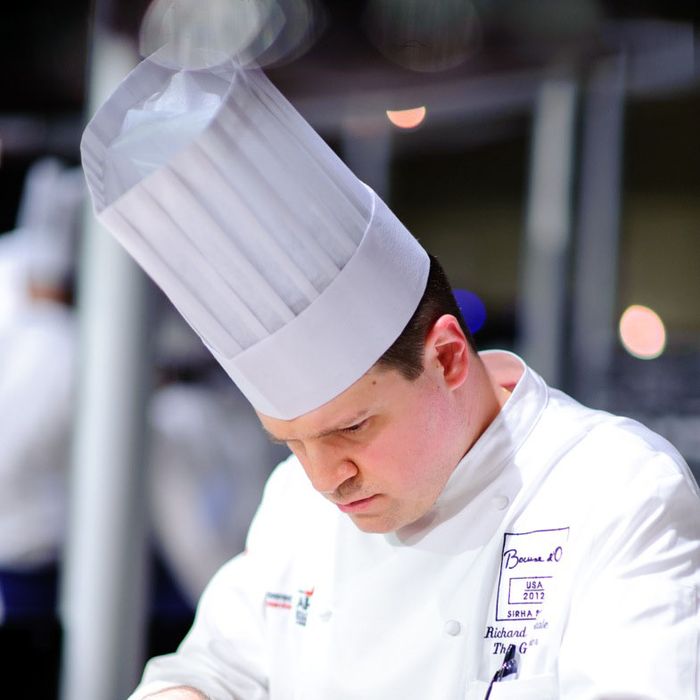 Rosendale, at work.
Photo: Courtesy Boscuse d'Or
Watch out, Denmark: Diner's Journal reports that Richard Rosendale, chef at West Virginia's Greenbrier resort, won this past weekend's Bocuse d'Or qualifying competition at the Culinary Institute of America, and will rep the United States in next year's international contest.
Congrats to Rosendale are due, but as DJ points out, America's never done very well at this culinary competition — sixth is the best we've placed. So Rosendale has his work cut out for him, but according to DJ, Rosendale also "has more competitive culinary experience than many chefs on American teams in the past … having won 45 national and international medals in competitions." So maybe 2013 is our year! Then again, maybe 2013 will be just another year of Scandinavian domination.
Earlier: Which American Will Attempt to Beat France or Denmark at Bocuse d'Or?
Bocuse d'Or USA Winner Is a Veteran Competitor [Diner's Journal/NYT]