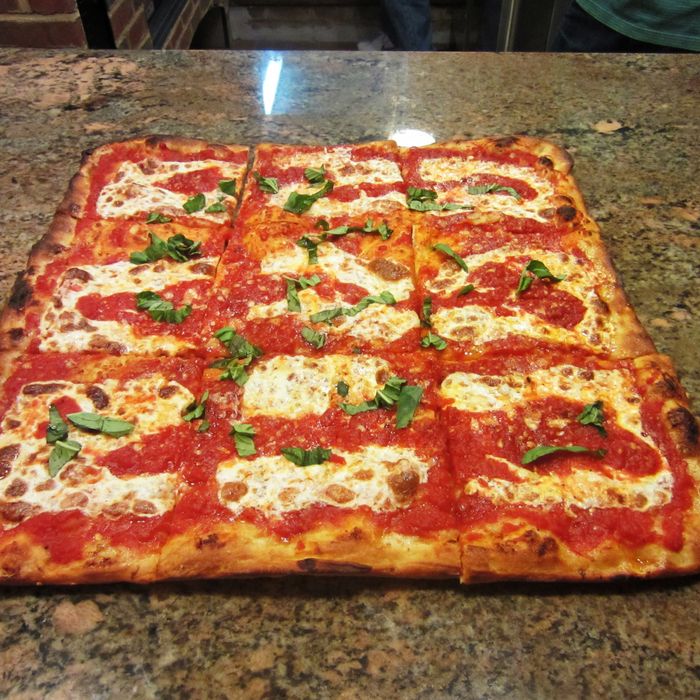 The Mercer Margherita.
Photo: Courtesy Prince Street Pizza
Prince Street Pizza, which replaces the original Ray's Pizza, opens today, and lo and behold, it's serving square slices, too. (Trend alert?) The Soho Squares are named for nearby streets (Spicy Spring, etc.) and are available by pie or slice. There are round pizzas, too — four kinds of margherita, in fact — and apps including prosciutto balls and Crazy Calabrese, garlic and broccoli rabe in an egg-roll wrapper (what did we tell you about Chinese-at-non-Chinese-restaurants being a thing?). The place is open for lunch, dinner, and late night, so you can race over there right this moment if you're so inclined. See the menu and a photo of the space below.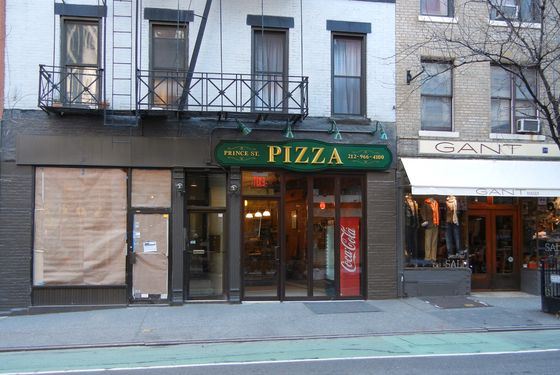 Menu [PDF]
Prince Street Pizza, 27 Prince St., nr. Mott St.; 212-966-4100