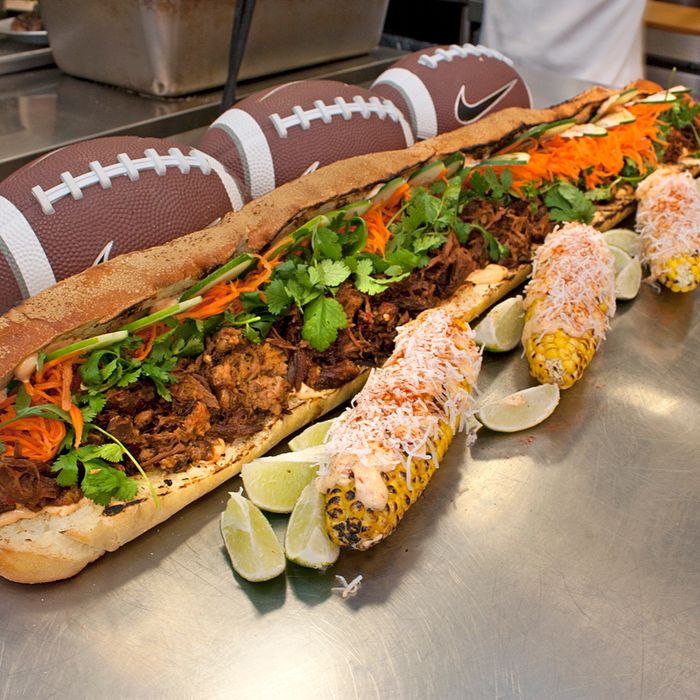 A big game requires a big sandwich.
Photo: Michelle Feffer/New York Magazine
When you're a pair of sports junkies and you own an excellent sandwich shop and your hometown team is going to the Super Bowl, it's practically your civic duty: You make said sandwiches available in supersize form come game day. That's how Num Pang's Ben Daitz and Ratha Chaupoly see it, and the result comes on customized three-foot Parisi hero rolls, feeds ten to twelve, and includes grilled corn on the cob with chile-mayo and coconut flakes.
$85; order by February 3 for $10 delivery or pickup at 21 E. 12th St., nr. University Pl.; 212-255-3271; or 140 E. 41st St., nr. Third Ave.; 212-867-8889