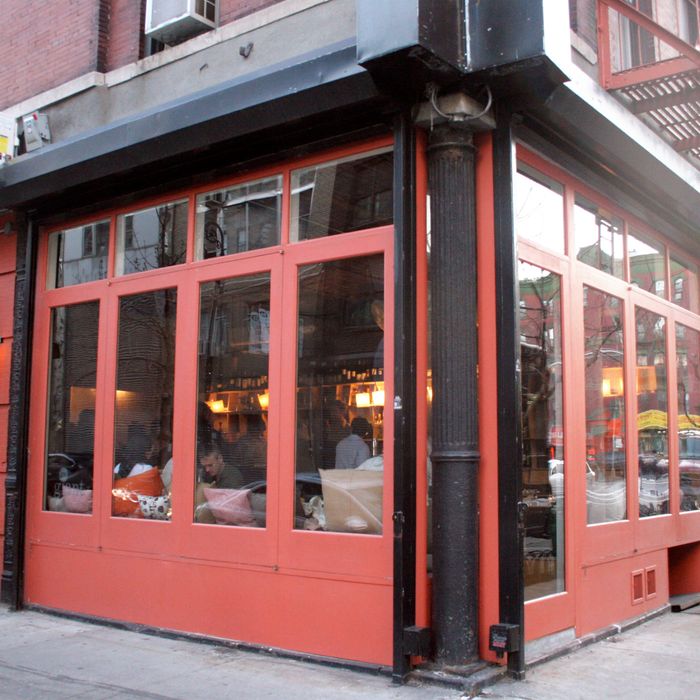 Not to be mercenary, but some primo
OrBeCaBro
real estate may be on the block.
Photo: Shanna Ravinda
Little Giant opened on Orchard Street back in 2004, before that block was the destination it is today, and before the seasonal American fare it served was on every menu around town. Well, Grub learns that the restaurant seems to have shuttered quietly over the holidays. An employee at sister eatery Tipsy Parson confirmed the news but wouldn't say more; our call finds the phone number disconnected.
Update: We hear from Tipsy Parson chef Julie Taras Wallach that the lease at Little Giant was up, which was a big reason for the closure. In addition, Wallach and business partner Tasha Garcia Gibson have parted ways, with Wallach left as the sole owner of Tipsy Parson. "We're really happy to have been a part of that neighborhood for so long," Wallach told Grub. "We're hoping that someone puts as much energy into the space as we did." As for whom the next tenant might be, Wallach wouldn't say much but did assure us it is another restaurant. Hopefully that doesn't mean a Subway.