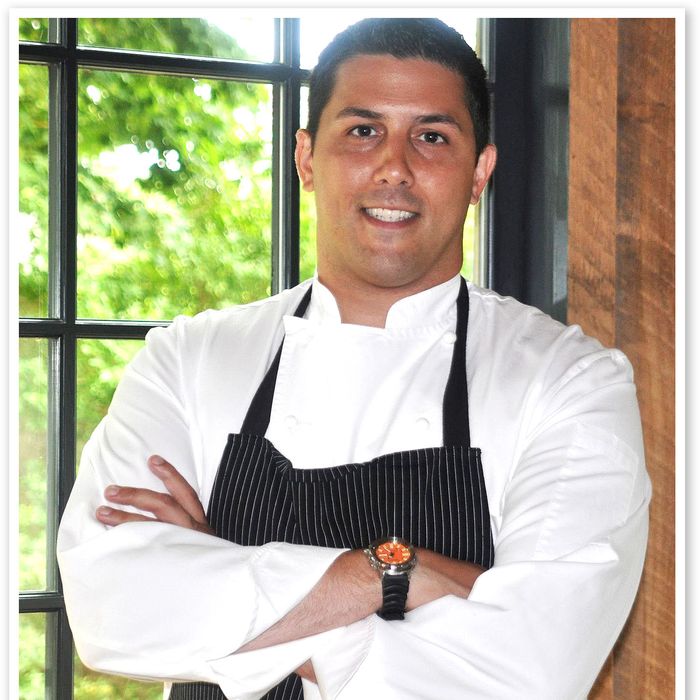 Isidori: Headed inland.
Photo: Courtesy of Joe Isidori
Joe Isidori, chef and co-owner of Bridgehampton's Southfork Kitchen, is taking over the space at 276 Smith Street that once housed Pó (and then Bino), and plans to open a new spot called Arthur on Smith. Isidori says the concept is a "passion project dedicated to my father who just died at the age of 65." He adds, "My father had a restaurant in the Bronx and my grandmother was a professional chef in midtown for years, so her recipes are not like recipes from other grandmothers." That means the menu will focus on local, sustainable ingredients, and will feature updated Italian fare like Hudson Valley guinea hen "saltimbocca" with an egg from Green Thumb farm egg and La Quercia speck. If everything goes to plan, the spot should be open as early as this March.