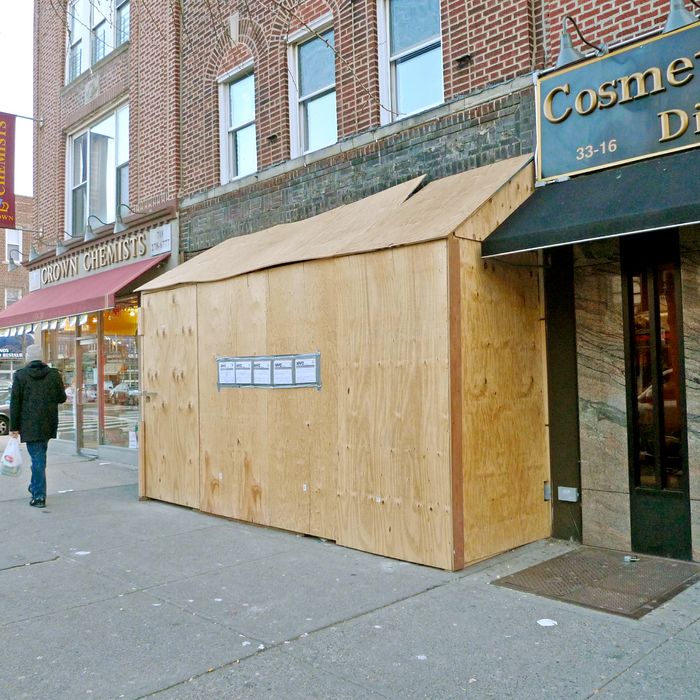 Coming soon: noodles and fatty broth!
Photo: Hugh Merwin
A soon-to-open ramen shop is headed to the old Ste. Honore Patisserie at 33–18 Ditmars Boulevard in Astoria. (The bakery closed last year after 45 years in business.)
According to a State Liquor License application, Hinomaru Ramen (hinomaru means "disk of the sun," as in the Japanese flag) will be operated by Koji Kagawa, a consulting chef from Japan with a decade of ramen-shop experience*, and Chatchai Huadwattana, a partner in several restaurants, including the Ember Room and Spot Dessert Bar. The team is aiming for a February 15 opening.
*This posted has been updated with additional information and corrected to show that the partner in question is not the Koji Kagawa that's affiliated with SushiSamba.