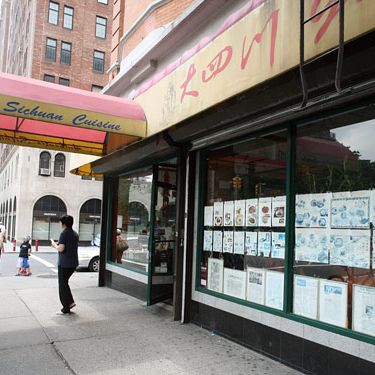 A blow for spice heads.
Photo: Shanna Ravindra
A tipster tells Grub Street that Grand Sichuan on Ninth Avenue and 24th Street (the Grand Sichuan, to most people) was closed Tuesday by the Department of Health. Signage was posted on the windows indicating the closure, although there's nothing mentioned on the DOH website. However, our call found that nobody is picking up, and an employee at another location of the chainlet indicated the Chelsea restaurant is "closed for a few days," then hung up on us. A Yelp commenter posting Tuesday also confirmed the news. This is terrible tidings for spice fiends; here's hoping they open back up soon.