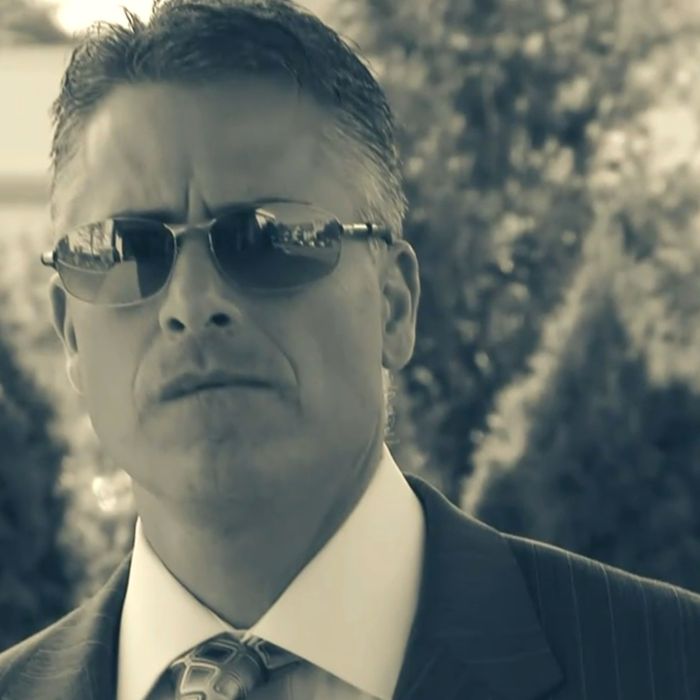 DiMattina, otherwise known as Frankie D.
While one cooking-show contestant is flashing his junk, one reality-TV hopeful is in more serious trouble: The Times today brings us the tale of Frank DiMattina, "alleged Genovese crime associate" and former "owner of one of Staten Island's most popular catering halls." Also on DiMattina's CV: video pitches for the reality catering show concept he hoped to star in, Banquet Boyz.
DiMattina is currently on trial in Brooklyn, accused of intimidating Walter Bowers, a rival caterer, over a bid to handle the school-lunch program at a Staten Island Catholic School. The Times relays what allegedly happened after Bowers won the bid:
"Let's take a walk," Mr. Bowers said Mr. DiMattina told him. He said that Mr. DiMattina and his associate led him down an alley and that Mr. DiMattina showed him a gun in his waistband. "You need to get out of this bid," he said Mr. DiMattina told him.
But the best part of this story has to be DiMattina's sizzle reel for the reality show Banquet Boyz (which you can see below). Honestly, we'd watch at least one episode of a show like that. It couldn't be any worse than Famous Food was, right?
From Dreams of Reality-Show Stardom to Accusations of Tough-Guy Extortion [NYT]
Related: Is Famous Food Bad Enough to Finally Kill Off Restaurant Reality Shows?