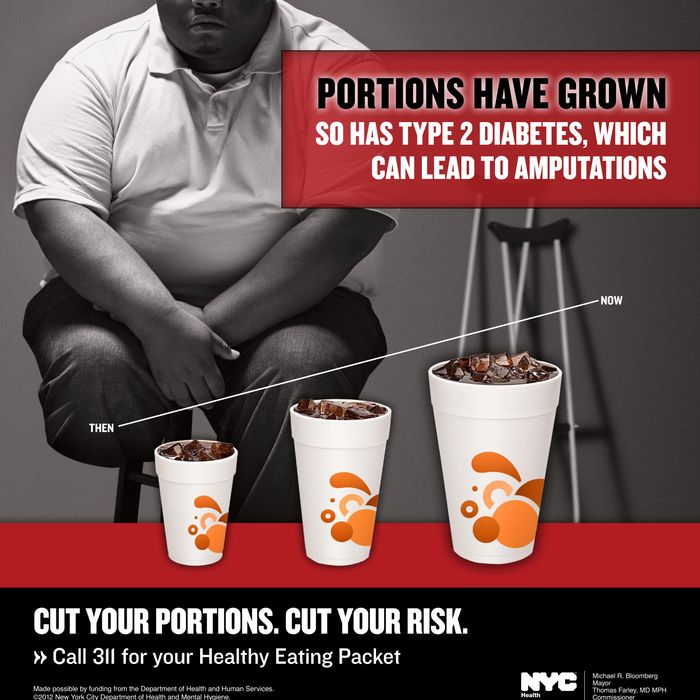 Big portions! Tiny scandal.
Photo: NYC Department of Health and Mental Hygiene
Last week, the Times put out a call in hopes of finding the model whose leg was visually removed via Photoshop in the DOHMH's recent anti-soda ad campaign. Well, they found him, and — wouldn't you know it? — Cleo Berry, an L.A.-based actor, not only has both of his legs, he is also "healthy and agile." And he's opportunistic, to boot!
He says he's so miffed about the aesthetic amputation that he'd be more than happy to appear in a pro-soda ad, "possibly for less than his usual rate." Good timing, Cleo: Pepsi is getting ready to spend half-a-billion dollars in a major marketing push, so you might even be able to get your full rate.
Earlier: Photoshopped Ad Doesn't Change the Fact That Soda Can in Fact Make People Fat
Imagine His Shock. His Leg Had Vanished. [NYT]
Pepsi to spend $500M to catch up with Coke [Crain's]