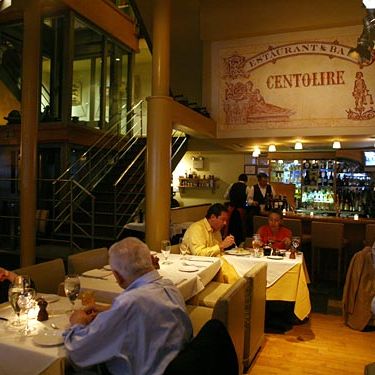 Reopning soon.
Photo: Shanna Ravindra
Upper East Siders may have been dismayed to find the popular Madison Avenue Italian restaurant Centolire shuttered on Wednesday, with notifications from the New York State Department of Taxation and Finance plastered on the windows. Sources say back taxes might be to blame, and while owner Pino Luongo couldn't be reached for comment (See update, below), Centolire attorney Adam Feldman explained: "As I understand it, the amount that the tax department is suggesting is owed is rather minimal and the bookkeeper had some hand in it not getting paid. I believe it is going to get taken care of in fairly short order and Centolire will reopen." Luongo, meanwhile, is busy with his latest venture Morso, which opened last fall.
Update: Luongo emails to say the issue has been resolved and the restaurant will reopen for dinner tonight.