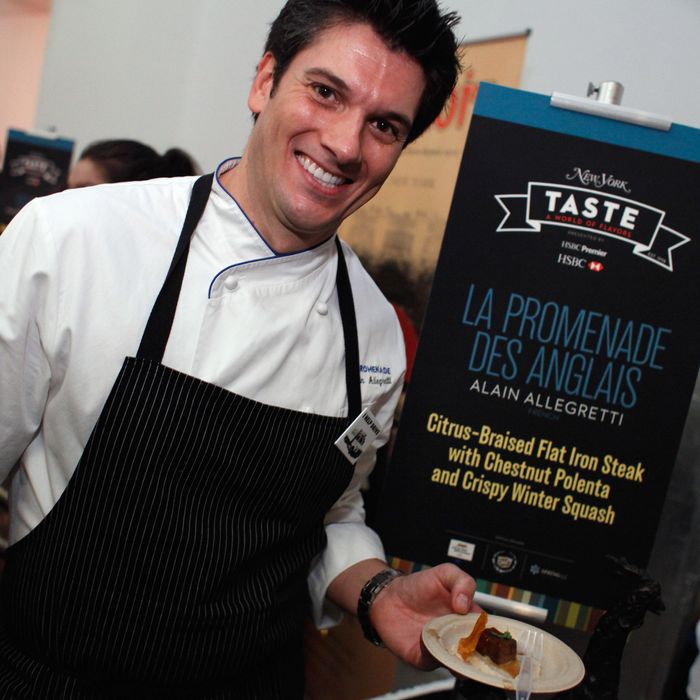 Alain Allegretti has something to smile about.
Photo: Brian Ach/Getty Images
We told you about Marc Forgione's giant-steakhouse plans at Revel, the upcoming Atlantic City resort and casino, and now we learn Alain Allegretti (La Promenade des Anglais) will open a Riviera-themed restaurant there, Azure. The place will specialize in a raw bar, handmade pastas, whole fish, plus "a renowned wine list," and don't worry, there will be beach views and Christian Lacroix curtains; it will reportedly open later this year. Marketing materials inform us that in total, Revel will have more than a dozen restaurants and two nightclubs (hello, Cosmopolitan east?), so expect more news soon about which other toques have sold out signed up.
Related: Marc Forgione Planning a Giant Steakhouse for Atlantic City