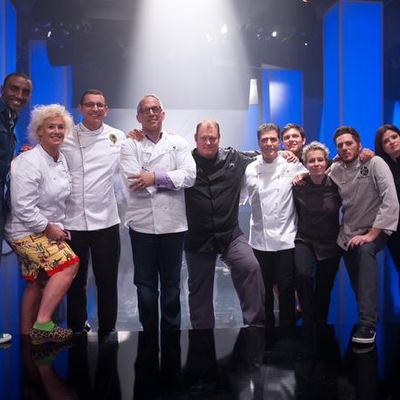 The winner, pictured here.
This Sunday's season finale of Next Iron Chef will end with either Geoffrey Zakarian or Elizabeth Falkner taking the title of Iron Chef, at which point he or she will start competing as a recurring Iron Chef on episodes of Iron Chef America. In fact, the winner's first appearance will air on Christmas Day, and Food Network Humor notices that TV Guide's listing for that particular episode basically reveals the NIC winner.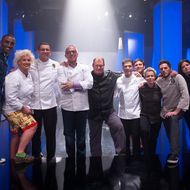 The potentially spoiler-y description reads:
The Season 4 winner of "Next Iron Chef" makes his "Iron Chef America" debut in a battle against Victor Casanova, executive chef at Culina, an Italian restaurant at the Four Seasons Hotel in Beverly Hills. Judges are Karine Bakhoum, Art Smith and Jill Zarin.
His debut, huh? Considering Zakarian is the guy, it looks like TV Guide is preemptively giving Zak-Attack the victory. We suppose it's possible this is a case of whoever writes these things defaulting to the masculine pronoun (as FNH theorizes), or maybe the listings writer hasn't even actually seen the show and just assumes guys always win. Or perhaps the secret ingredient of this TV listing is red herring.
DID TV GUIDE REVEAL THE WINNER OF "NEXT IRON CHEF?" [FNH]
Earlier: Food Network Is Sick and Tired of Top Chef, Isn't Going to Take It Anymore