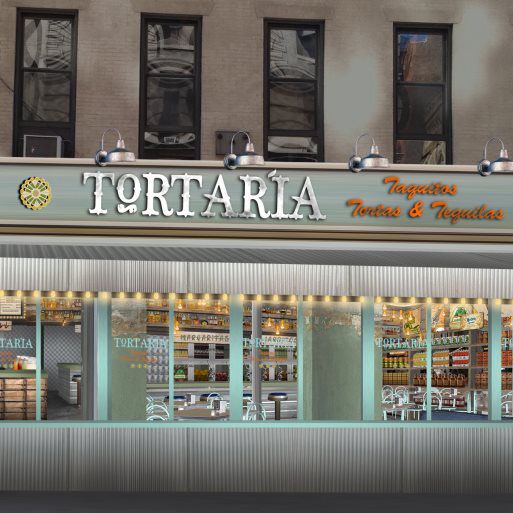 When was the last time you heard anyone mention taquitos?
This year may have been quite a year for tacos, but in 2012 the torta — sort of the sandwich version of a taco — will get some attention, if an upcoming restaurant, Tortaria, has anything to do with it. Grub learns that the Buona Sera replacement is planning a mid-January opening. On the menu: eight kinds of the Mexican sandwich, plus taquitos, and "small-batch tequila." Tortillas will be pressed in-house, and beers will start at just $3.50. The large space also includes an enclosed outdoor seating area; see another rendering below.
Inside.Photo: Courtesy Tortaria
Tortaria, 94 University Pl., at 12th St.