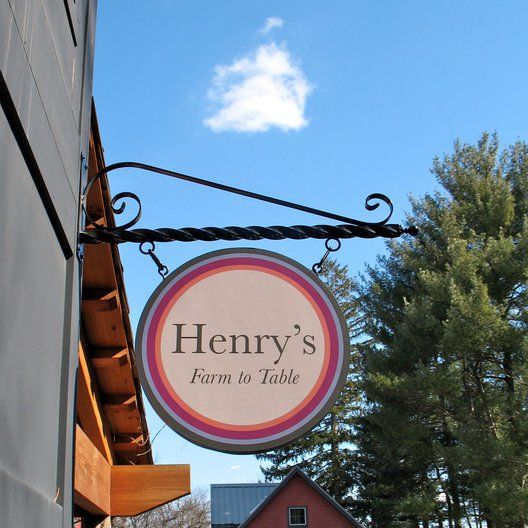 Just because Stone Barns is booked doesn't mean you're out of options.
No doubt there are tables available at many of these 101 restaurant options, and heaven knows the web has lists galore on how and where to party like a rock star for the big 2012. Not to mention, every food place from August to Red Rooster wants us to tell you about their prix fixe phenomenons (please just call to inquire!). Yet there are still a wise few who want to get outa town and take their appetites … and we don't mean to Queens.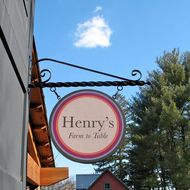 Henry's at the Buttermilk Inn
This beloved farm-to-table restaurant at one of upstate's prettiest inns, not far from the Culinary Institute of America, still has seatings available for a $75 seven-course dinner with access to an all-night concert in the Barn at Buttermilk, featuring the wunderkind Myles Mancuso Band. (Another option is $20 for just for the concert or $40 for the concert and light food and free bubbly. Tickets here.) Select rooms at the Inn are still open for a sleepover and morning hangover hike.
Glenmere Mansion
Swap Hudson Street for Hudson Valley at the glamorous Glenmere Mansion, a boutique hotel that's gone all food-fabulous to celebrate their 100th anniversary this year. With two seatings in their splashy Supper Room, there are two options: a four-course for $120 and a nine-course for $250 ($350 with paired booze). Imagine fireplaces, French doors, feathered masks, candelabras, caviar, etc. Sleepovers encouraged.
Hotel Fauchere
This Relais & Chateaux sweetheart of a hotel in Milford, Pennsylvania (just across the Delaware water gap) has a couple of rooms for NYE and availability in the Delmonico Room, their fine-dining restaurant, as well as Bar Louis, their lounge. Name ring a bell? The inn was founded by Louis Fauchere, the head chef at Delmonico's in NYC in the 1800s. It operated as an inn until the seventies, when it was closed. Sean Strub, a New Yorker looking to escape the city just like you, then spent five years restoring it. Et voilà.