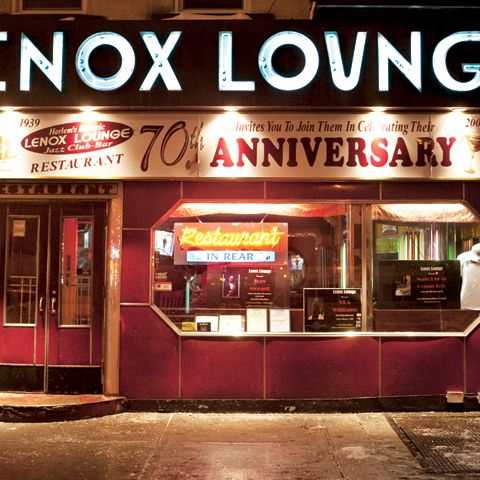 Just don't touch that facade.
Harlem's 73-year-old Lenox Lounge ranks up there with the Subway Inn as one of those New York nightlife institutions we hope will never change. Well, that's perhaps not to be: DNA Info reports that the Lenox Lounge is on the market for $20,500 a month and that none other than Marcus Samuelsson of nearby Red Rooster is interested. The vacant next-door restaurant is also available, and the two spaces could be rented together, giving potential tenants 3,285 square feet in total. Samuelsson isn't the only party eyeing the space: The Pink Tea Cup's Lawrence Page (who's opening that wine lounge, Auberge Laurent, in the hood soon), told DNA, "I want it to be my next space and compete against Marcus Samuelsson." Let's hope whoever takes the space retains its sense of history as a place the likes of James Baldwin and Langston Hughes once frequented.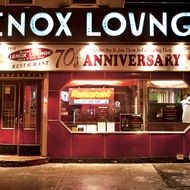 And speaking of changing neighborhoods, the club-i-fication of the LES looks poised to continue, with the news that EMM Group (of Tenjune fame) is vying hard for the vacant space at 199 Bowery, as Bowery Boogie has it. Of course, EMM is cloaking the potential future operation as a "bakery" (sound familiar?), to try to keep the residents of the upstairs condo from blocking their liquor-license application. Why the condo-developer owners of the building would entertain the idea of a nightclub when they've turned away the likes of Quality Meats and the Philly-based Andy Warhol museum is unclear, but it probably has something to do with cold, hard cash money. We'll see what happens when EMM appears before the community board on January 3.
Celebrity Chef Marcus Samuelsson Eyeing Historic Lenox Lounge [DNA Info]
EMM GROUP PITCHES NIGHTLIFE INTENTIONS AT 199 BOWERY [Bowery Boogie]