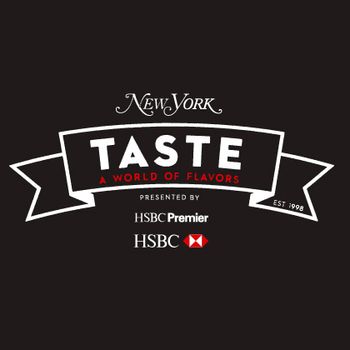 Happening Monday, November 7.
Yesterday we offered up two tickets to Monday night's New York Taste event, and a lot of you entered. Nice! We asked you to tell us which dish you most wanted to see return to the event from last year, and you did not disappoint. There were lots of calls for the apple confit from Daniel's former pastry chef — and new bakery owner — Dominique Ansel; plenty of people decided that Josh DeChellis's maple-cured egg yolk with Serrano ham sounded like the world's greatest breakfast sandwich (no argument there); and a bunch of people said George Mendes's handsomeness needed to return, regardless of whether his lobster soup with coconut and chorizo came with it. But it was Recette's chestnut soup with duck-and-foie terrine that garnered some of the most enthusiastic cries for a return, and in the end there was one comment above all others that laid out the best reason why chef Jesse Schenker should bring the soup back for another go-round.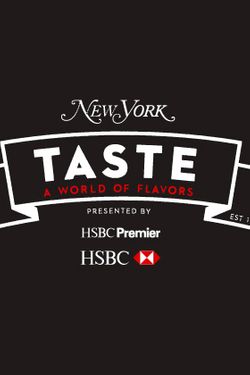 Commenter Mvoelp won us over with an epic description of eating the soup. Not because Mvoelp managed to work in the phrase "slam dunked some sage onto your taste buds" (though it certainly didn't hurt), but because the description reminded us how good the soup really was — and most made us root for its return as well:
Let me take you through the process of eating this soup. You are like, "I heard these Recette guys are pretty good and I like their salt cod balls in veal ragu so let me give this a try" So you put a spoon full in your mouth and you get this mellow, buttery, creamy nutty flavor first. Then, good god, did I just taste duck and foie gras terrine? Yes you did, my friend, yes…you…did. So after lying on the floor for 30 seconds due to a flavor-induced loss of consciousness, you awake with the soup still in your mouth. And you are like "what is that soft, sweet herbacious flavor that is bringing this whole soup together." And then you realize, the chefs at recette just slam dunked some sage onto your taste buds! Then, still dizzy from this flavor rainbow you just swallowed, you think to yourself "Did that just happen?" The answer is yes. That did just happen. You instantaneously start crying because you will never have a spoonful of food that delicious again. Ever. But wait!! Maybe they will bring it back again this year and you can once again live the dream.
*based loosely on a true story
So, congrats, Mvoelp. We'll be in touch about the tickets.
For everyone who didn't win, know that there are still tickets available for the event — get them here — and a portion of all the proceeds goes to City Harvest.