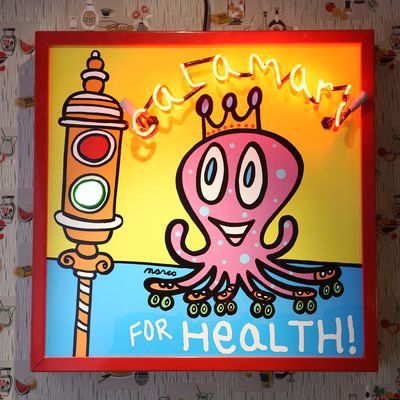 East Village artist Marco created it.
As mentioned, Torrisi offshoot Parm is gearing up to open. Grub got a sneak peek at the joint's whimsical octopus sign by local artist Marco, which lets diners know whether or not there's fried calamari available at any given time. (The restaurant only wanted to use fresh squid — sourced from Montauk — which isn't as readily available as the frozen stuff you usually find). As you'd guess, a lighted sign means chow down.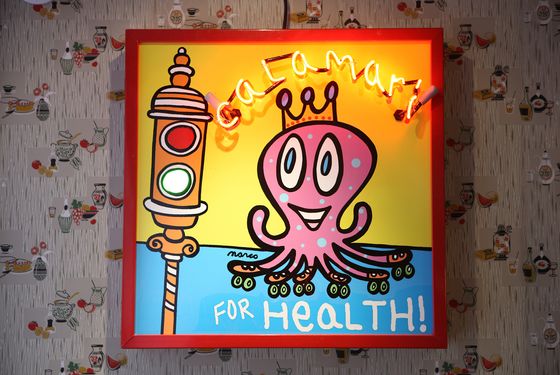 And, momentous news from next door: Reservations are now being accepted for the first time ever at Torrisi. Devoted fans can nab a place at the $125-a-head chef's tasting menu (seatings at 6:30 and 8:30 p.m., beginning December 1), or for lunch (the same prix fixe that's been served at dinner, now for $60, also beginning December 1). The $60 dinnertime prix fixe is still first come, first-served, so, except for the $10 price hike, consider that business as usual.
Earlier: Parm Opens November 7, Bringing Changes at Torrisi With It