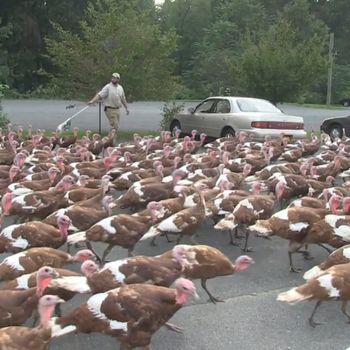 Look for these guys on the subway.
Daniel Klein's Perennial Plate sprouts up in New York today, with the latest series documenting the real farmers and real food advocates of the city. In the first episode, Klein visits three different farmers, from three very different perspectives: Annie Novak from Eagle Street Rooftop Farm in Greenpoint, Abu Talib from Taqwa Community Farm in the Bronx, and Jack Algiere from the Stone Barns Center. As always, the beautiful footage is a delicacy in itself.
The Perennial Plate Episode 81: Farming State of Mind (NYC) from Daniel Klein on Vimeo.