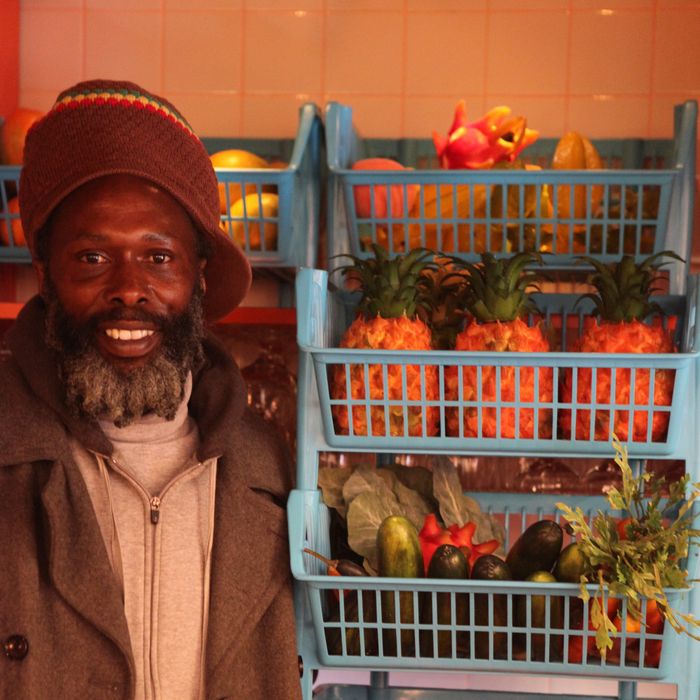 Melvin Major Jr. knows his fruit.
As the Underground Gourmet indicated in their review of Miss Lily's, the Jamaican hot spot is adding a juice bar and takeout shop next door. They've recruited fresh-fruits guru Melvin Major Jr., who's been supplying the patrons of Lifethyme Natural Market with their five (or more) a day for the past fifteen years, to head up the juicing portion under the name Melvin's Juice Box.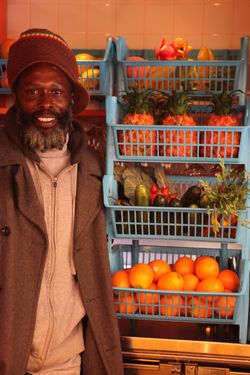 Major will offer his signature green and protein-enhanced juices, as well as tropical concoctions made with Caribbean fruit juices such as soursop, june plum, Irish moss, and sorrel — which don't appear on any other juice-bar menus around town (and trust us, we've done the research). There will also be a typical Jamaican takeout shop component with Jamaican beef patties and other bites you'd be more likely to find on Flatbush Avenue than on Sullivan Street. Look for an opening before the end of the year.
Related: The Big Squeeze [NYM]
You Can't Eat the Scenery [NYM]