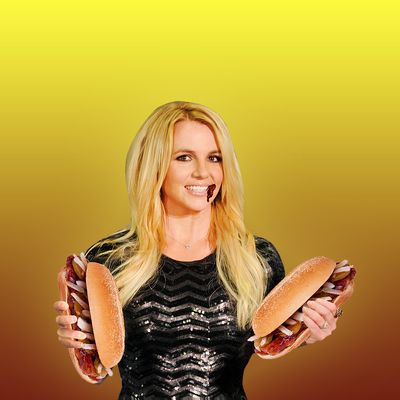 The Awl broke down the mystifying, undying allure of the McRib, and after reading their hard-hitting exploration of the sandwich's evolution, the comparison seems plainly clear. The McRib is actually the Britney Spears of fast-food delicacies! It's quite simple, when you think about it.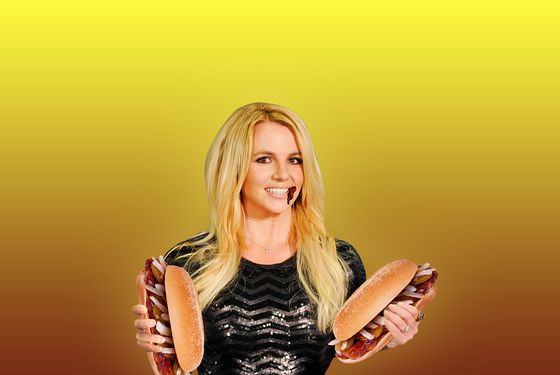 1. Both have had way too many comebacks. The McRib is routinely yanked off the market, then it sheepishly (or boldly, but hey, it's the McRib!) reemerges to much fanfare. (The Awl's piece offers a helpful chart.)
2. They appeal primarily to middle Americans. "Somewhere in Ohio, a 45-year-old laid-off factory worker drops a $5 bill on the counter at his local McDonald's and asks a young person wearing a clip-on tie for the McRib meal to stay."
3. Their charms are divisive. People either love the McRib and drive for miles to enjoy it, or else they're just totally grossed out by it.
4. Both possess a very unique shape. "In addition to being the outfit's only long-running seasonal special and the only pork-centric non-breakfast item at maybe any American fast food chain, the McRib is also McDonald's only oblong offering," the Awl notes.
5. It's well-packaged: "McRib might not have existed were it not for McDonald's stunning efficiency at turning animals into products you want to buy."
6. They're both great vehicles for bad-for-you barbecue sauce.
7. They're both down-home and tend to get messy.
8. We're pretty sure Kevin Federline has loved each of them at one time or another.
A Conspiracy of Hogs [Awl]