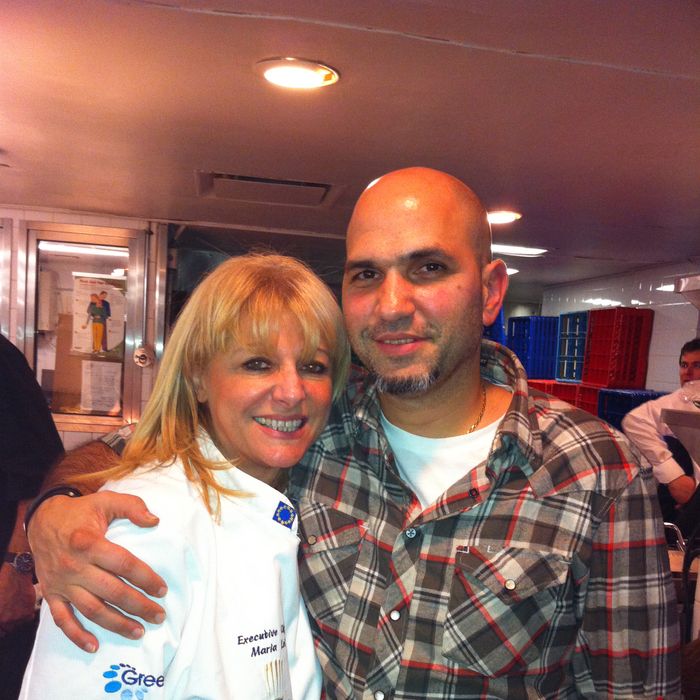 "I love him," she says of Psilakis.
Grub Street sat down with Maria Loi, the chef and owner of Loi, the blue-and-white-accented restaurant that opened last week in the old Compass space on the Upper West Side, to talk about her first few weeks of business, why olive oil is always the answer, and how old-school diners and Michael Psilakis have changed everything about Greek food in New York.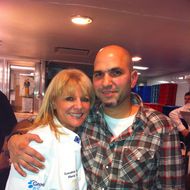 What's been the hardest part of kicking things off?
We wanted to narrow down the menu right away, based on customer's immediate likes and dislikes, but really it's a problem because everybody orders everything, so it's too hard to tell! My goal is for us to travel back to Greece. You know, without a passport. We'll make specials from areas like Kefalonia; we'll go to Crete. This way people here will get to know those regions.
Are New Yorkers ready for such rustic, traditional dishes?
But Greeks, we are not rustic; we are not even traditional. All we are is fresh, fresh, fresh. And healthy and tasty. We still have to convey the message about what Greek food really is.
That's a lot of pressure, considering you have this huge restaurant to fill.
But New Yorkers are prepared for me. Before, they equated Greek food to diners. I like diners very much, and they've gotten so much better, but years ago, diners just had to feed people, and they used too much butter, and that's where the "Greek food is greasy food" notion came in. But then Michael Psilakis came along and really opened and changed the idea of what Greek food truly is. This restaurant couldn't be here without his work. I love him though; we [Greeks] all do.
Are you an olive oil fanatic?
Oh yes! You can use olive oil for your hair, for your skin, inside your stomach … before you go out, take a tablespoon of olive oil so you can drink and never get drunk. It works.
Has Martha been in yet?
I met her in the Hamptons and I was so honored that she stopped over to talk to me. She told me to invite her to Loi when it opened, and that was very big for me. Very big. I will invite her after a few weeks, but I want to be positive that my food will be excellent first. Michael Psilakis, on the other hand, he can come from the very first day because he's one of us.