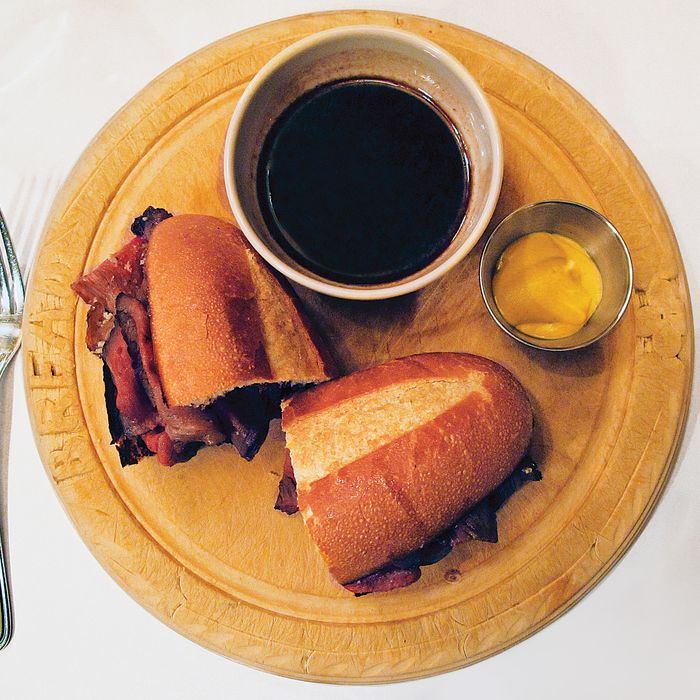 Minetta Tavern's new French Dip.
In this week's New York, the Underground Gourmet takes a look at two places specializing in montanara, otherwise known as deep-fried pizza. The verdict: It could be "the most exciting development on the flatbread front since Gennaro Lombardi first lugged a pie out of his coal oven." At Forcella's new Manhattan location, "even the U.G.'s misguided anti-pizza-Napoletana friends admit they love it." And Uptown at PizzArte, "you might consider supplementing your fried-dough quota with the verdure, a very nice plate of marinated zucchini, chile-flecked broccoli rabe, and a luscious heap of soft-cooked eggplant and tomatoes." In the end, both spots nab three U.G. stars.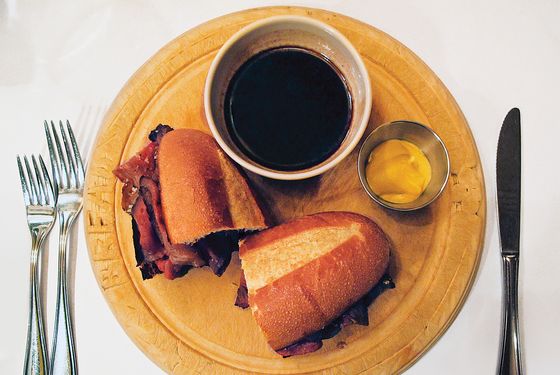 Elsewhere, Minetta Tavern has introduced a French Dip to its lunch menu, and the results are predictably fantastic. In fact, the sandwich might even be on par with the classic versions served at Philippe's and Cole's in Los Angeles.
Finally, sunchokes are in season, and Betto chef Shaunna Sargent offers up a salad composed of a roasted-sunchoke puree, and thin, raw slices as well.