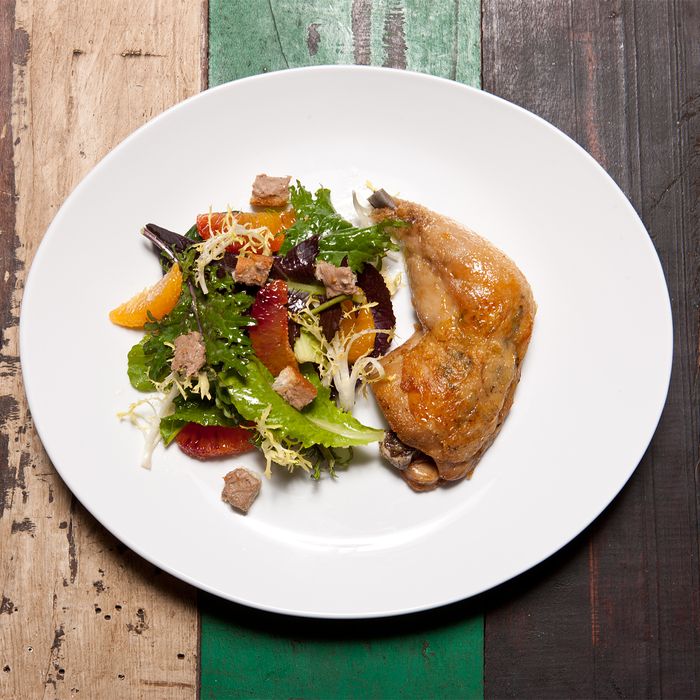 Chicken leg confit, baby lettuces, orange-dijon vinaigrette.
Photo: Danny Kim/New York Magazine
As long as there is wine, there will be attempts to demystify it. The latest, the forthcoming Corkbuzz Wine Studio, is master sommelier Laura Maniec's wine bar-cum-living room, which will launch all-inclusive $100 Sunday suppers in December, casual classes on "Takeout Pairings" and "What to Drink Now" in January, and happy-hour blind tastings every Friday night. On a daily basis, though, the focus will be on wine and what to eat with it. Among the options: scallion-pancake-battered Kumamoto oysters; bone marrow with blue-cheese brûlée; and cavatelli with Brussels sprouts, pecorino, and mint, courtesy of chef Hayan Yi, a veteran of Daniel and Le Bernardin. If all goes according to plan, Maniec will start serving in a week or so; here's her opening menu.
Menu [PDF]
Corkbuzz Wine Studio, 13 E. 13th St., nr. Fifth Ave.; 646-873-6071