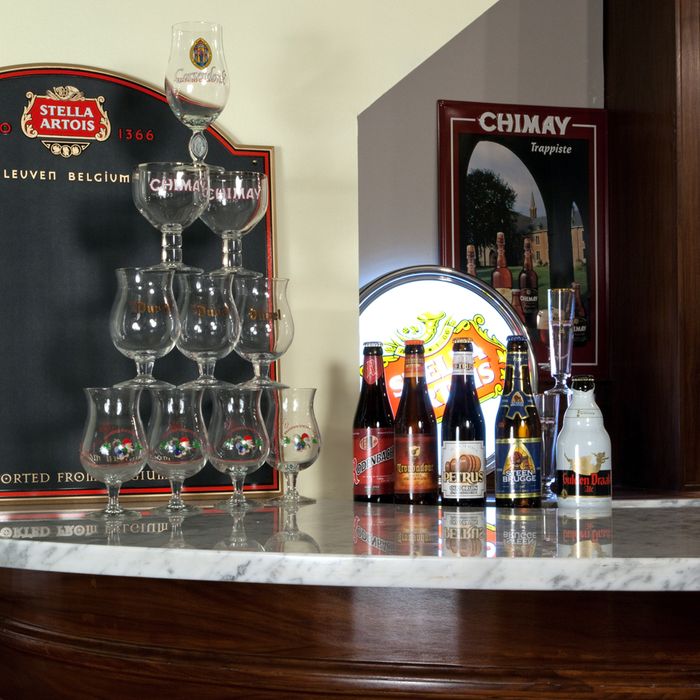 Bring on the Belgian beer.
Photo: Courtesy Brabant
Following the frites boom a few years back, it's been fairly quiet on the Belgian front, but now Brabant is opening on 53rd Street on November 29. The Brasserie menu from Belgian chef Armand Vanderstigchel (who is also, oddly enough, an expert in Adirondack cuisine and chicken wings) has exciting-sounding dishes like croquettes de crevettes (shrimp fritters), and the fried meatballs known as bitterballen. There's also a special mussel lineup and a selection of broodjes (Belgian or Dutch sandwiches), including a croque monsieur made with smoked-duck prosciutto. Of course, there will be plenty of Belgian beer to accompany, and the space itself is the size of a beer hall at 120 seats. See the full menu here.
Brabant, 316 East 53rd St., nr. Second Ave.; 212-510-8588