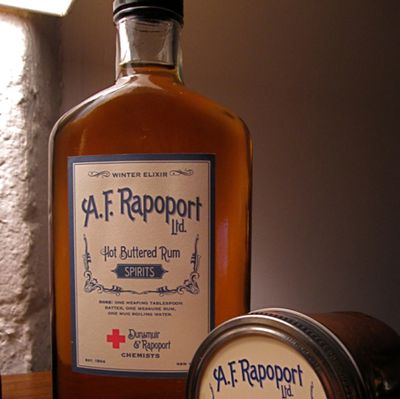 Hot and buttered for the hot and bothered.
Photo: A.F. Rapoport
Great news for fans of the one and only Andy "F" Rapoport (we know what the F stand for), who is brother to Bon Appétit editor-in-chief Adam Rapoport, and proud owner of A.F. Rapoport, Ltd. Hot Buttered Rum, a coveted drink that has been passionately buzzed about throughout New York's alky underbelly, but officially now served at Joseph Leonard, and with its own brand-new website, too. The site is worth perusing for a good laugh, a couple double takes, and the secret to "tasting the luxury." Truthfully, just reading it gets you hammered.