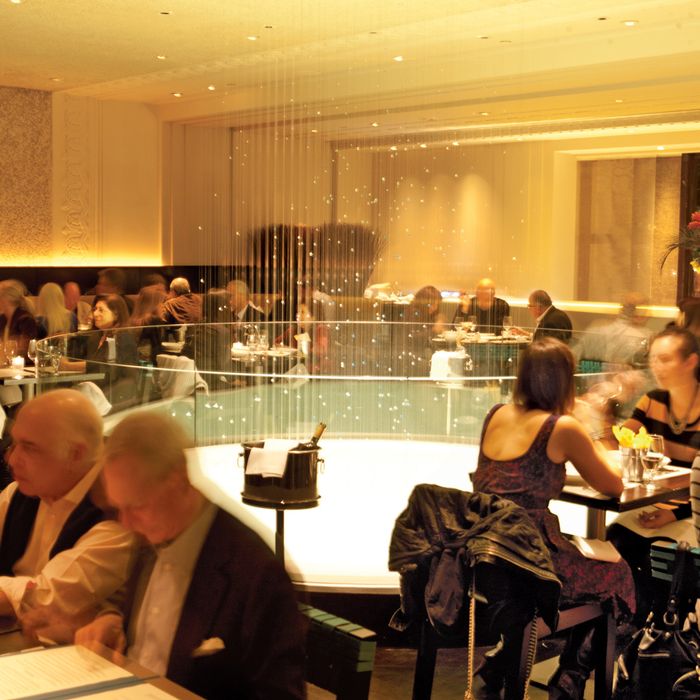 La Mar Cebicheria Peruana.
Photo: Danny Kim
In this week's magazine, Adam Platt visits La Mar Cebicheria Peruana, the first New York restaurant from Gaston Acurio, "the Jean-Georges of Peru." Our critic finds "a weirdly flat, shadowy gloom" in the former Tabla space, and a menu so "jammed" with "a boggling array of Peruvian specialties" that it's difficult to decipher. Once he orders, Platt discovers the ceviches to be "pleasingly messy arrangements," there's "a nice tasting of fritters," and "a serving of well-smoked but chewy pulpo." Unfortunately, Peruvian chicken stew is "tepid and gummy," and "the meat on the giant seco de cordero (bone-in lamb shank) tasted like mutton stew." Ultimately, the spot earns one star.
Meanwhile, the holidays are here, and Rob Patronite and Robin Raisfeld have rounded up the best debut cookbooks from New York chefs, including the Eleven Madison Park, PDT, and Milk Bar manuals. The Robs also have a look at some of the food that will be served at Corkbuzz Wine Studio when it opens, probably in the next week. And since it's scallop season, here's a recipe from Oceana's Ben Pollinger that features the mollusks garnished with caramelized figs.