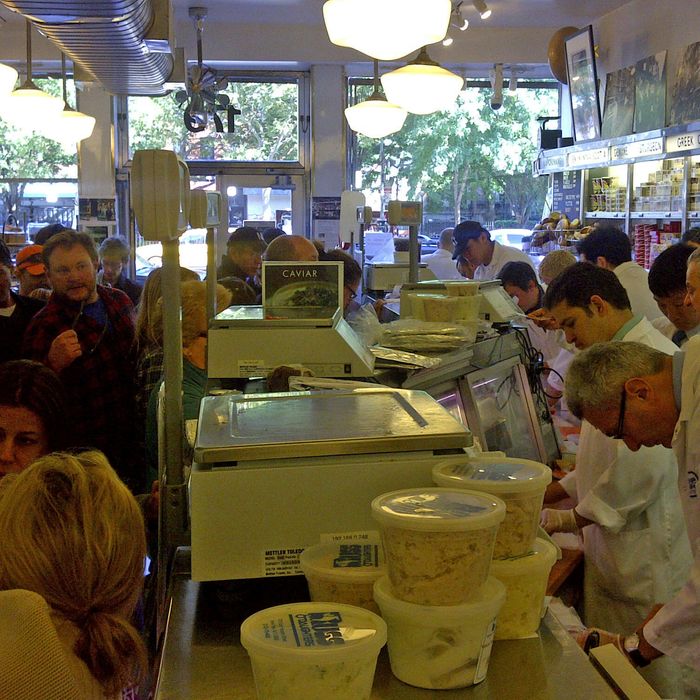 Six pounds of sturgeon, and a rugallah.
Photo: Andy Rapoport
It must be kind of confusing to those of you with ash-blond hair and hands-off parents, but here's how it works: Even though Yom Kippur is a holiday of fasting, Jews go bat-shit crazy over what to eat post-fast. Spreads are traditionally lavish and meatless. Hence the lox-related insanity over at Russ & Daughters, where sources say the wait time in line was somewhere around an hour, complete with some of the best George Costanza–like people watching all year. A rep from the shop was too frazzled to have a chat, but assured that today is definitely their moment. Happy epicurious atonement.