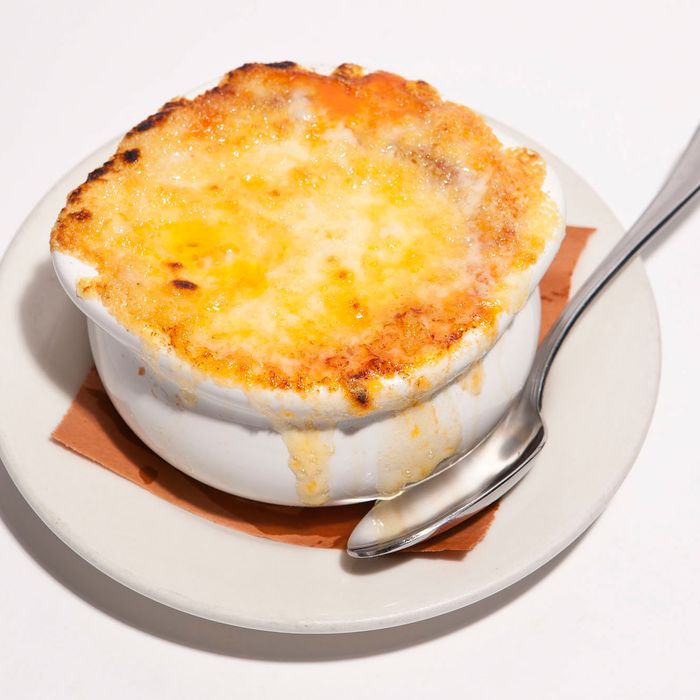 Roasted tomato soup.
Photo: Danny Kim for New York Magazine
In its expansion to midtown east, the Smith keeps its globally accented comfort-food menu and gains a raw bar, plus, once dinner service is up and running, earlier breakfast hours (from 7 a.m.) to court the office crowd. A second bar anchors a rear space suitable for private dining, and delivery and catering are on the way. For now, new items like lobster Louie and a $115 seafood platter join a something-for-everyone assortment of big salads, macaroni and cheese, spaghetti and meatballs, Wednesday's fried chicken and potato waffles, Friday's lobster roll, and the somewhat subversive pairing of pork chop and "Mama's old-fashioned latkes." Bear in mind: The "Quarter Pounders" here are jumbo chocolate-chip cookies, not burgers.
Menu [PDF]
The Smith, 956 Second Ave., at 51st St.; 212-644-2700