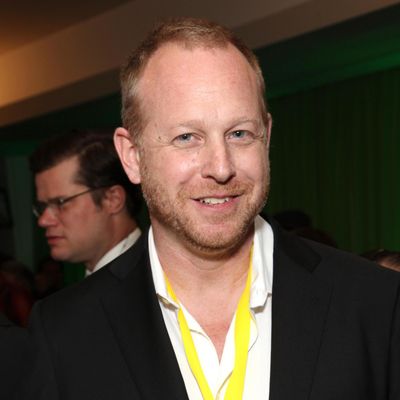 Ricker, with his Beard.
Photo: WILL RAGOZZINO/Patrick McMullan
New York's transformation to New Portland continues! Eddie Huang writes on his Fresh Off the Boat blog that Andy Ricker — James Beard Award winning chef-owner at Pok Pok in Portland, Oregon — will be taking over the Baohaus space on Rivington and turning it into a wing shop. Ricker confirms the report to Grub Street, adding that it will be open late night: "Basically, we're opening a wing shack — we're stoked." In addition to wings, he'll have a few other items on the menu, such as papaya salad and sticky rice, as well as "specials here and there."
Ricker says he doesn't have a name yet, but the plan is to open "before the beginning of the new year," and hopefully quicker than that. "It kind of depends on build-out and a few other factors," he tells us. He also lets us know he's still working on finding a space in Red Hook for a full version of Pok Pok.
Andy Ricker Coming to 137 Rivington St [Fresh Off the Boat]
Related: Oregon Overhaul: Is New York About to Become New Portland?