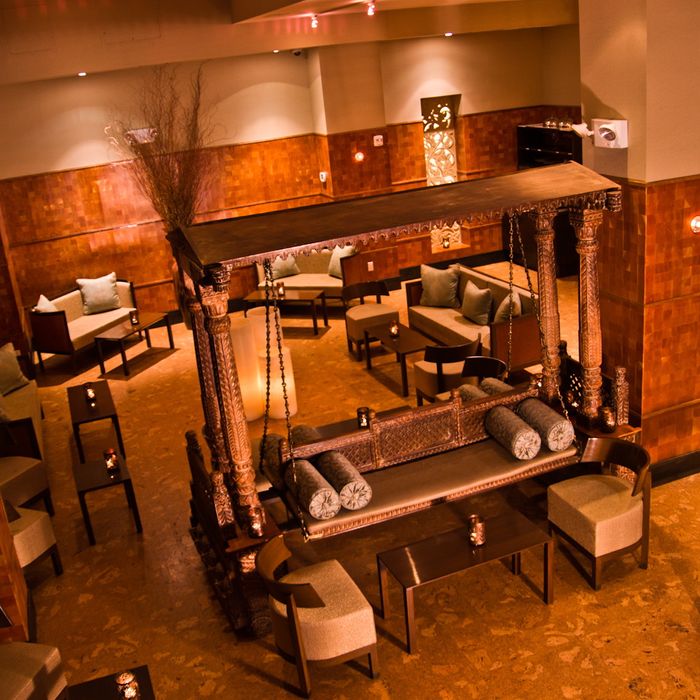 Patiala: tres dramatique.
Photo: Courtesy Junoon
Casual Indian eateries may be on the rise, but over at elegant Junoon, chef Vikas Khanna & Co. are launching a cocktail lounge, Patiala. The bar will have its own specialty cocktail list of quaffs inflected with Indian flavors, and a separate food menu of small bites. Nosh on squash-blossom pakoras, duck gushtaba (green-chile-flecked meatballs in a cashew-saffron-almond sauce), piri-piri shrimp, or lamb kabob. The 50-seat space is named for a city in India where the maharajah is a famous bon vivant. Patiala opens tomorrow; see food and cocktail menus below.
Cocktail menu [PDF]
Food menu [PDF]