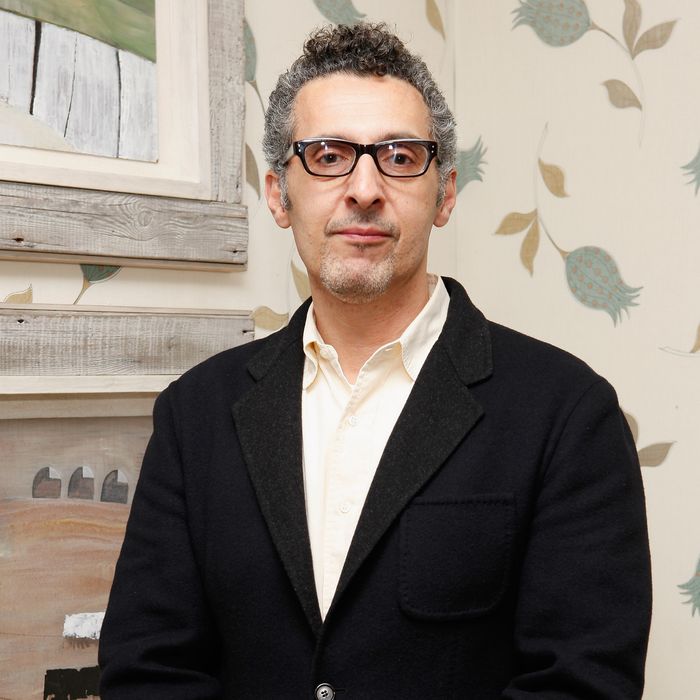 His "Waspy" ex taught him to wash dishes, but no one has taught him to cook (yet).
Photo: Cindy Ord/Getty Images
Last night, Grub Street joined John Turturro for a screening of Passione, a breathtaking musical about the fiber of Naples as told through song, narrated and produced by him. But forget the boot for a second: Over at the Crosby Street Hotel, the half-Sicilian, half-Pugliese actor wanted to belt his heart out about — what else — the New York food scene, starting with his home base in Park Slope.

"So, al di là is opening another one, huh? I like it there a lot. Also, Aliseo's in Prospect Heights is one of my spots." Like any good, practicing foodie, he's always looking to digest more. "Tarralucci e Vino is a good one, really? E-mail me that one, will ya?" he asked Piero Signorini, of Garafalo pasta.
But above all, Turturro is a raging coffee snob. "I'm telling you, the only place in the city to get a great espresso is Ninth Street Espresso. I've been trying to get them to come to Brooklyn. I'd invest in that. Make that known! You know, I get very depressed about it. Once you've had coffee from Naples, everything is ruined, nothing tastes the same. It's like the perfect kiss, the coffee over there." How does he survive? "I buy my coffee at the Porto Rico Importing on Bleecker Street and make my own. Not bad."
But for Turturro, the kitchen skills stop there. "Unfortunately, my mother didn't make me do much of the cooking … and it was my Waspy ex-girlfriend, Becky, who taught me to do dishes; she'd say, 'No dishes, no nookie!' Becky was smart!" Still, anything is possible with a talent like him. "I keep thinking I'll be cast as a great chef, because then I'll learn how to cook great dishes. That would be a wonderful role for me. Then I'd learn something I can actually keep. Sometimes I learn to play pool and stuff, but I never keep that."