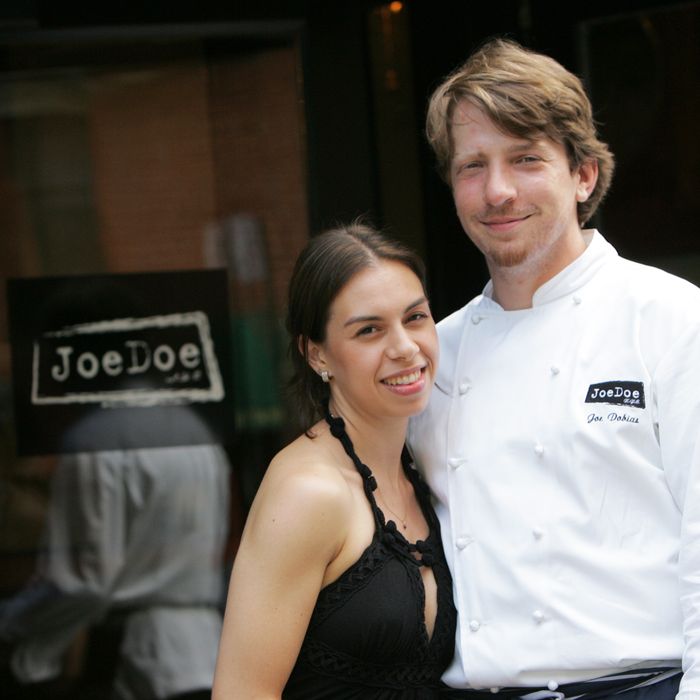 Jill Schulster and Joe Dobias.
Photo: Courtesy JoeDoe
Noah Bernamoff and Rae Cohen of Mile End aren't the only husband-and-wife team opening a downtown sandwich shop this fall. Grub Street hears that JoeDoe's Joe Dobias and Jill Schulster have a new restaurant in the works called — wait for it — JoeDough. The eatery will serve mostly sandwiches, exact details of which are still being worked out, and will be located just a hop up the avenue from three-year-old JoeDoe. When this place opens in late fall, prepare for the gourmet-sandwich game to get even more intense.
JoeDough, 135 First Ave., nr. 8th St.
Earlier: Mile End's New Location Headed to Noho in the Fall, Will Be Called Mile End Sandwich
Related: The Sandwich Register [NYM]