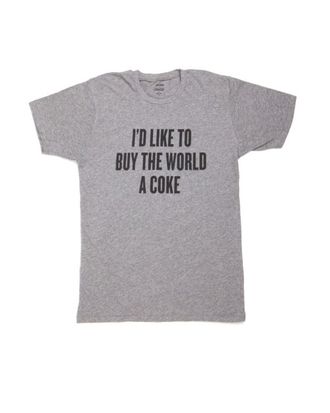 Spilling on yourself just got more fun.
Photo: Courtesy of Jack Spade
Even though such things are bad for you, there's always going to be something about Coca-Cola that's good for the soul, which is probably why Jack Spade is teaming up with the company to celebrate its 125th anniversary — the first Coke was drank on May 8, 1886! Spade has just released the line of bags, hats (for, you know, the fashionable Coke Head … sorry, we had to), T-shirts, and more on the company's website. Should layer nicely with the new Dogfish Head threads.
Related: Craft Clothes: Dogfish Head Teaming Up With Designer Billy Reid