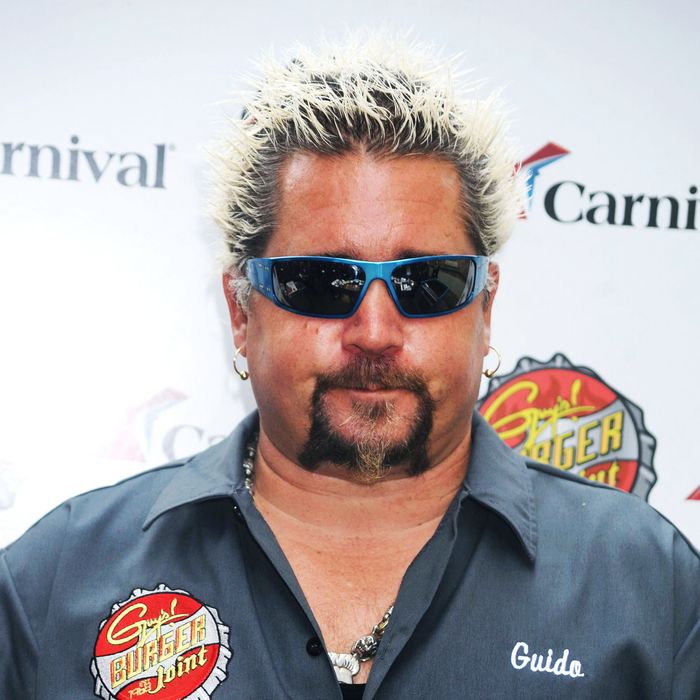 Money?
Photo: Splash News
This isn't going to end well: Minnesota's City Pages dives deep into the Food Network lawsuit that threatened to sink Guy Fieri's Diners, Drive-ins, and Dives earlier this year. The story focuses on David Page. His production company originally developed the show for Food Network, and produced the eleven seasons before it unraveled and Food Network assumed control of the show. Of course, the interesting part is all the stories about the infighting that led to the change: Page paints Fieri as a childish egoist who needed protection from himself.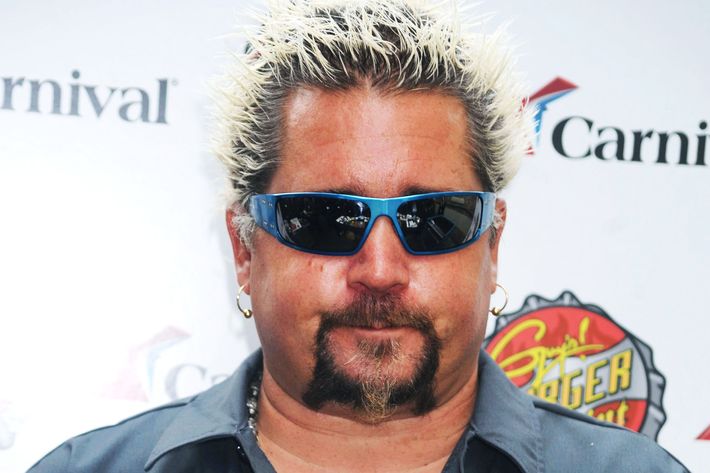 Oh, but that's not all Page has to say. He claims he once got a call, after Fieri had walked off a shoot: "Guy had decided that the two men running the restaurant were life partners … He said, 'You can't send me to talk to gay people without warning! Those people weird me out!'" So how'd they solve the problem? "[S]how researchers were required to note any indications of homosexuality detected during pre-interviews."
But it sounds like it maybe wasn't all Guy's fault. Food Network's lawsuit against Page alleges he would call his co-workers things like pieces of shit and "one fucked up dumbass loser." Charming! Anyway, people don't exactly deny that Page is tough to work with, so as you can imagine, the whole toxic relationship fell apart and now Page's company no longer produces the show. That would have been the end of it, except now there's this story, which we kind of hope continues to stoke the flames.
Update: A rep for Fieri passes along the following statement:
Guy Fieri in Diners, Drive-Ins, and Disasters [City Pages via Eater National]