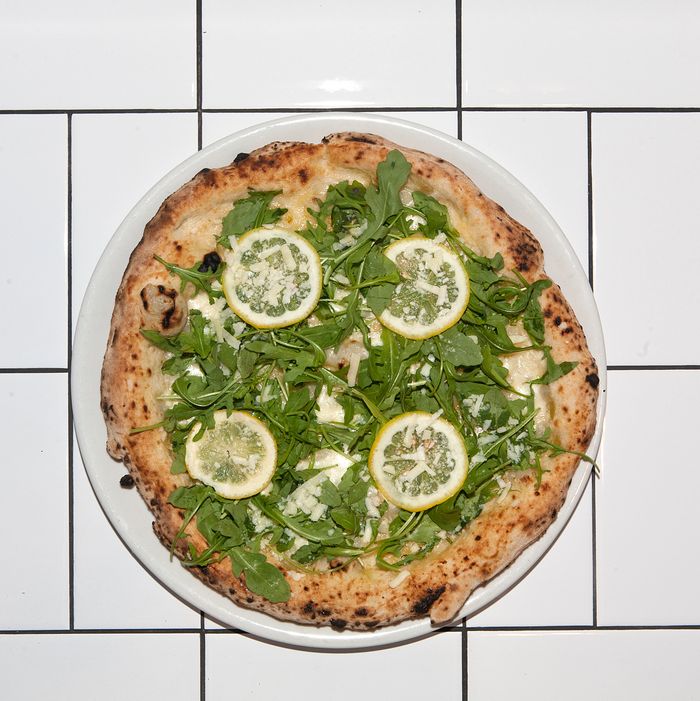 Forcella's Fuorigrotta pizza.
Photo: Michael Allin/New York Magazine
Caputo flour. San Marzano tomatoes. Housemade mozzarella. A 1,000-degree wood-burning oven. It must be another authentic Neapolitan pizza parlor. This one, though, comes courtesy of Giulio Adriani, who is something like the Lance Armstrong of the competition-pizza circuit minus the performance-enhancing-drug allegations. It's the second and flagship branch of the pizzeria (the first, as pizza aficionados know, opened in Williamsburg this past summer). Amid the Margheritas and the marinaras, the specialty of the 65-seat house is the increasingly popular montanara — a round of dough that's tossed into the deep fryer, fished out, traditionally topped, then given a whirl in the oven.
Forcella, 334 Bowery, nr. Bond St.; 212-466-3300